I received the Wuben G338 for the review from Tmart.com, curtesy of Ray.
They have a coupon to lower the price: G338
Wuben specifications for the G338
FEATURES
• Mini and lightweight, can be easily worn on the included necklace
• Top grade XP-G2 LED casts ultra bright beam up to 130lm
• Waterproof, impact resistant aero aluminum alloy shell
• 10180 battery for up to 6 hours of working time at low light level
• 1-hour quick charging, support USB charging
• Include a necklace for added portability
Specifications
Material Titanium Alloy
Color Grey
Dimensions (1.71 x 0.53)" / (4.35 x 1.35)cm (L x Dia.)
Weight 0.76oz / 21.6g
Waterproof IPX-8
Luminous Flux 130 LM
Battery Type 10180 Battery
LED Life 50000 Hours
Charging Time 1 Hour
Using Time 6 Hours
Strap Included No
Pattern Necklace Lamp
Package Includes
• 1 x Necklace Flashlight
• 1 x Manual
The light comes in this lovely black box with silver shiny lettering.

At the center of the black foam there is the light, with the necklace already inserted in the lanyard hole. This necklace has an eye for an easier attachment and detachment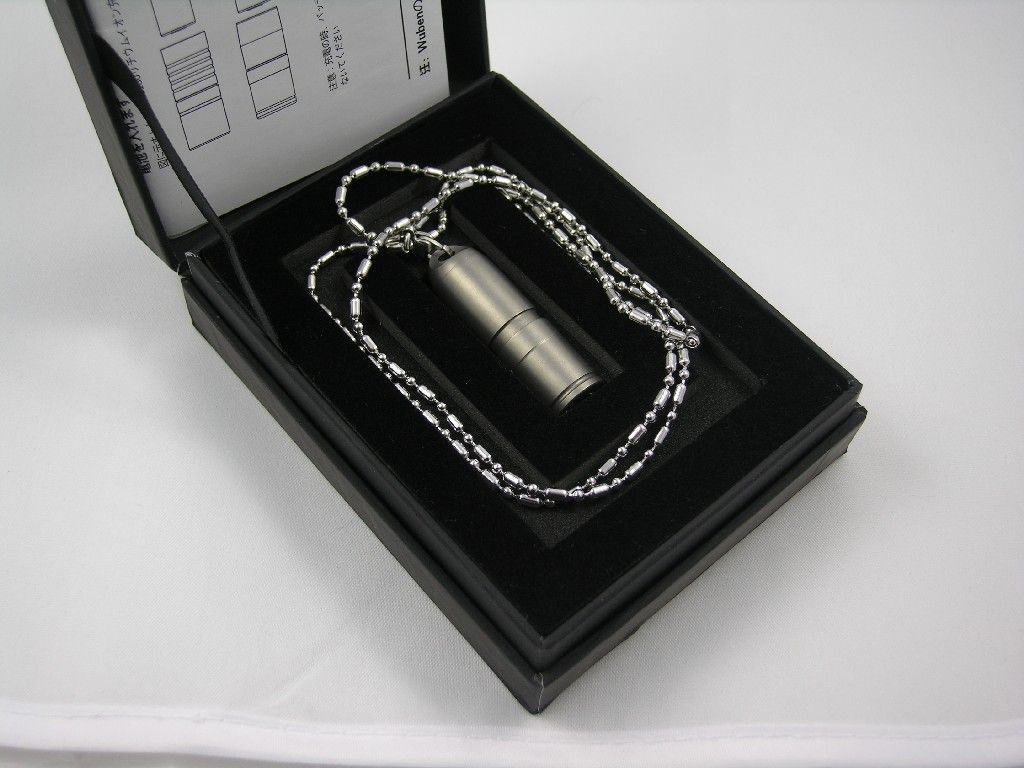 The G338, in its grey satin finish.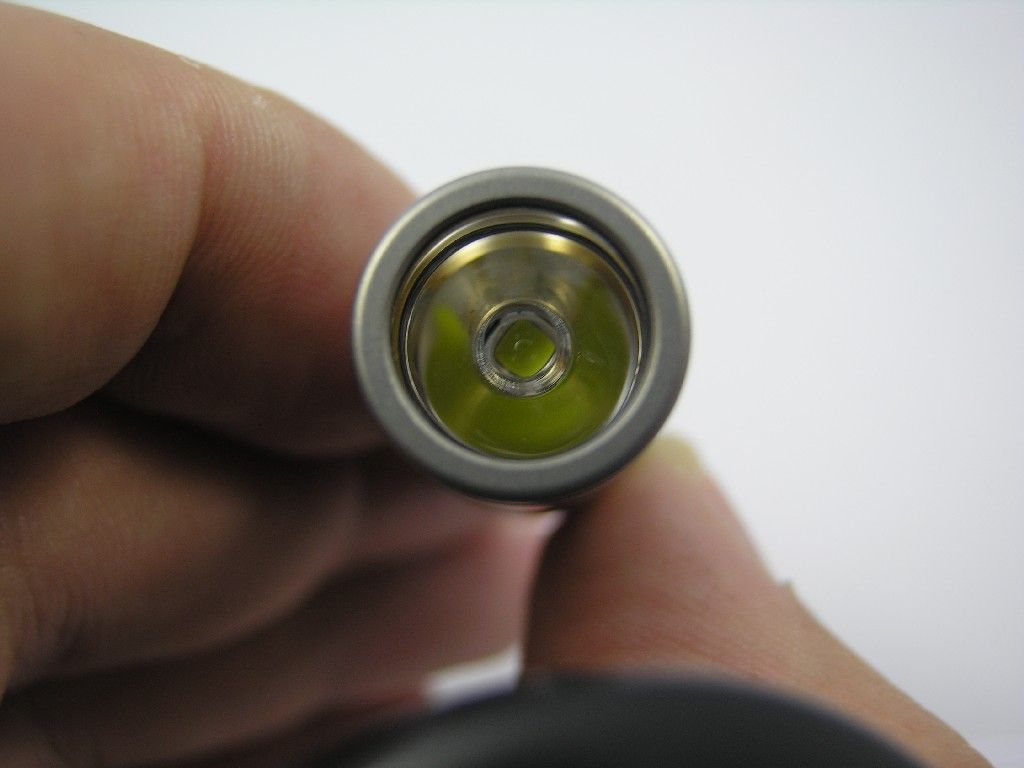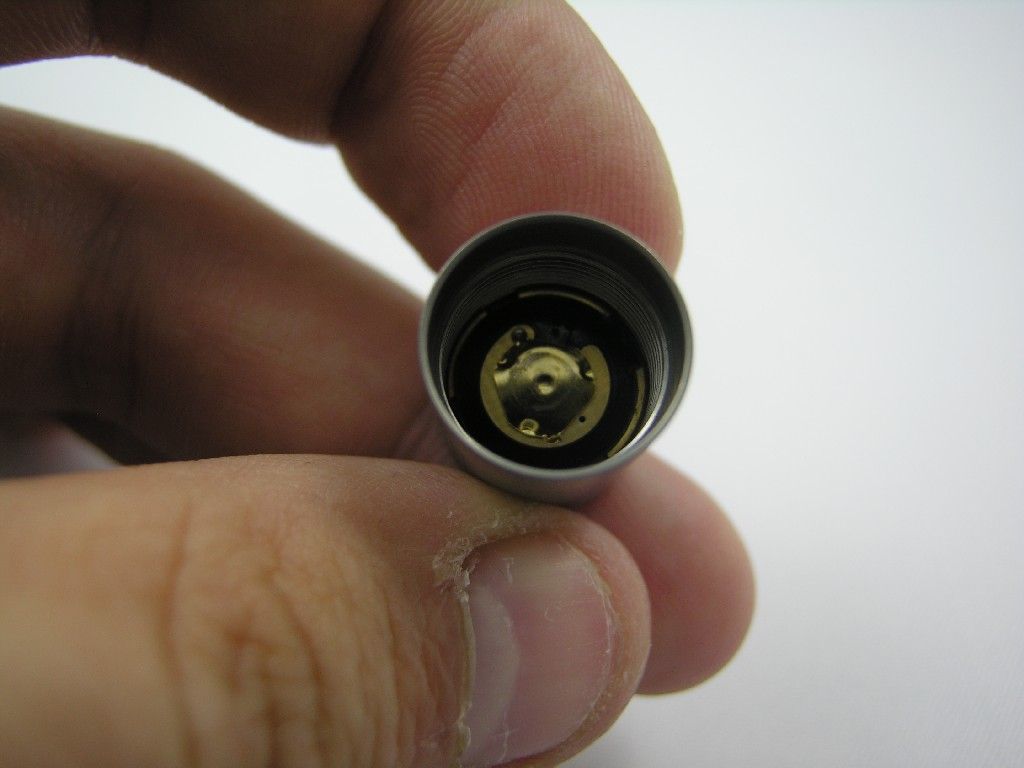 The G338 comes with the a 10180 branded Wuben

The light can be recharged with a micro USB cable (not included): unscrew the head and plug the cable in.

The threads are well made and not lubed.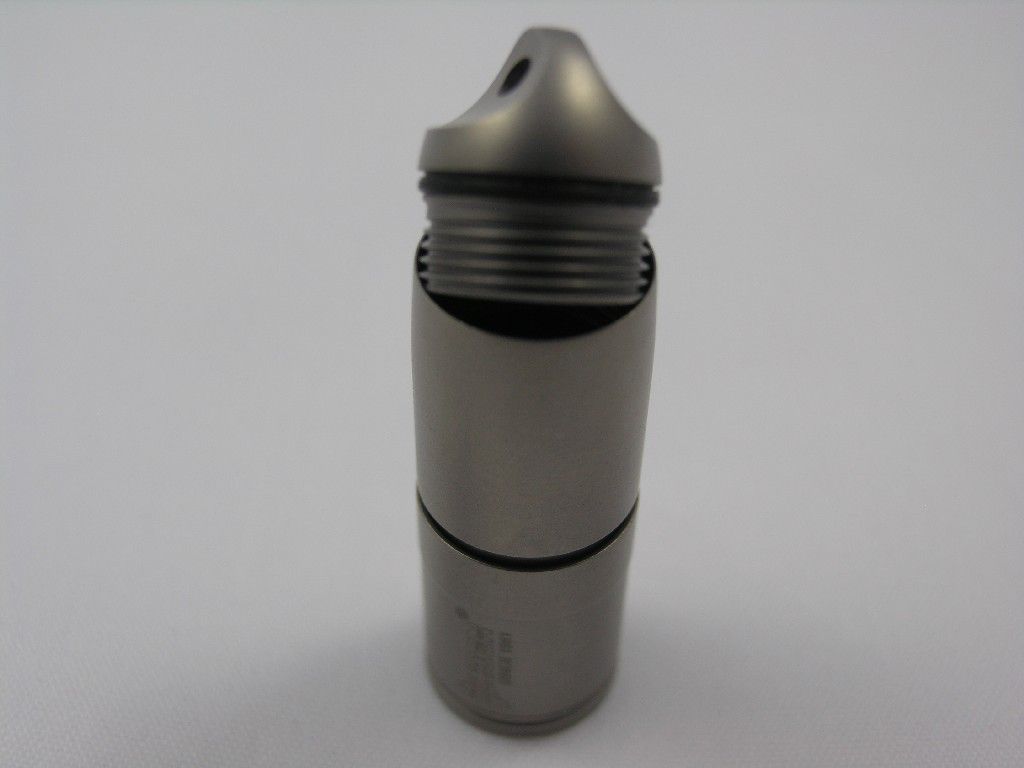 Size comparison with another similar light, a Cooyoo Quantum Ti.
They are very similar in size, the Wuben is slightly bigger, and the pieces don't lego between the 2 lights.

UI
Very simple: partially twist the head to turn the light on at low mode, fully twist the head to activate the high mode.
To charge the battery use any micro USB cable. The G338 has a built in indicator: red=charging, green=charging complete.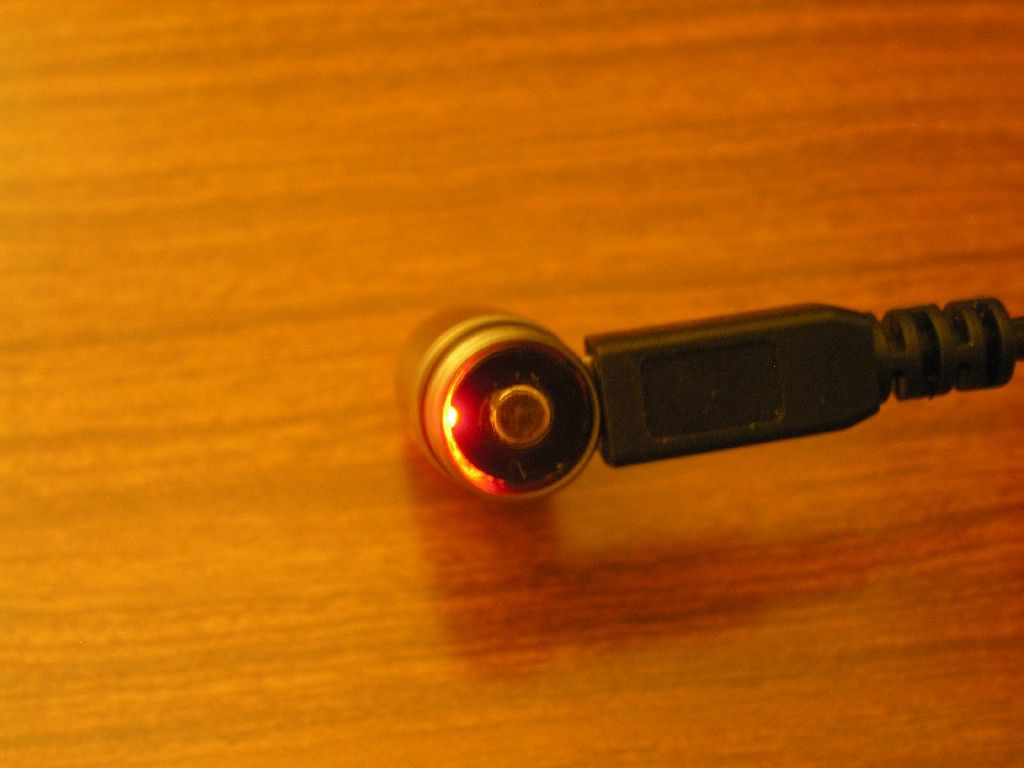 Output and runtime
The output and runtime have been tested with the Wuben battery included in the package. I found the max output to be consistent with the 130 declared lumens.
Be aware that the G338 (and all the other lights like that) will over discharge the small and unprotected 10180. So, start recharging when you see the output visibly fade.
Sampling time is every 2"

Beamshot at 0.5 meters from the wall.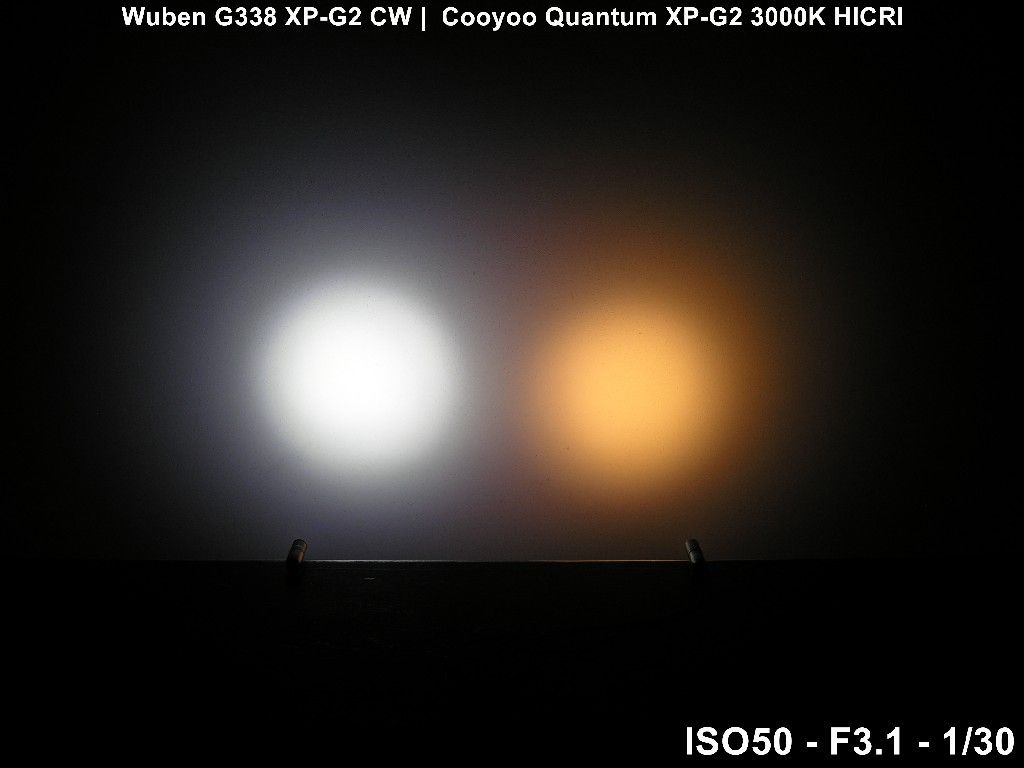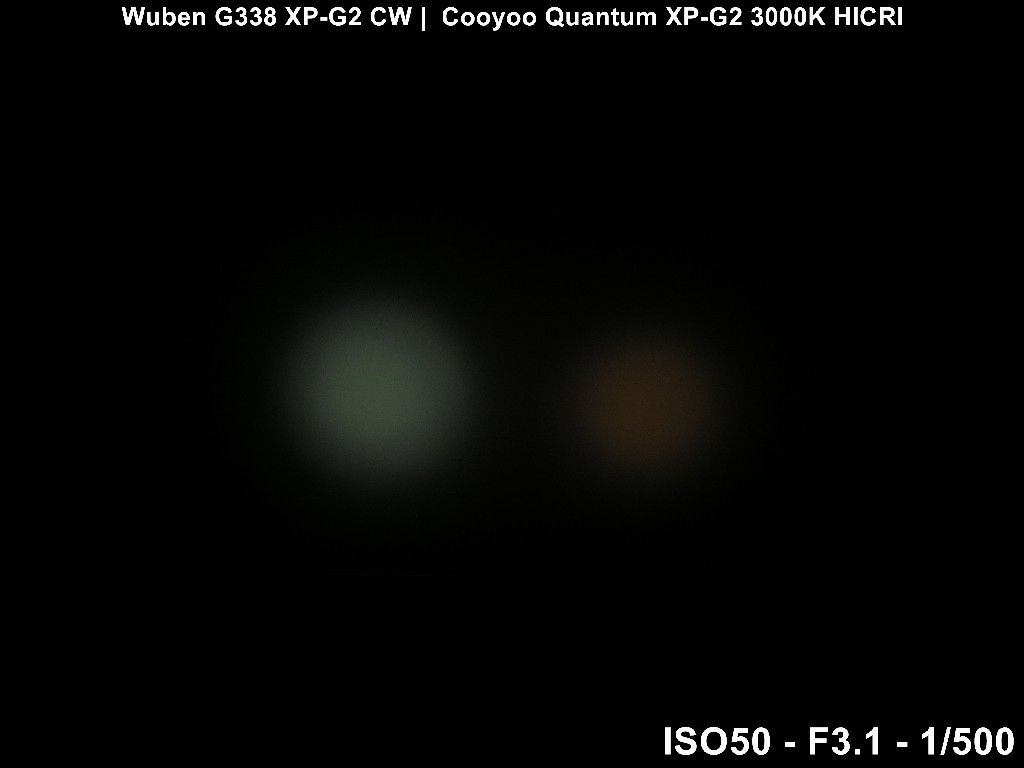 The beam practically identical since they have the same emitter footprint and TIR optic, the Quantum is warmer and a lot less brighter because I have replaced the emitter.
My thoughts
This light shares the basic construction, emitter, optic and user interface of many lights from other manufacturer.
This light has a slightly different shape for the "tailcap", but I believe the main difference is the packaging. While the other lights have a more basic packaging, this the G338 goes the extra mile with the packaging.
The hearth thing on the front may not be for everybody: of course there is no issue giving in to your special one. And I can see myself giving it more jokingly to male friends (:-* ) than women friends.
The price, compared to other aluminium models is higher, but it is partially justified by a nice box.
Thanks to: AntoLed for the luxmeter and the camera.
Please note that I am still running batteries tests, that will be published in the next days.