I received the Thrunite T01 CW for the review from Thrunite. There is also a NW version available for this light.
http://www.thrunite.com/thrunite-t01-xp-g2-led-max-125-lumen/($6.95 here)
https://www.amazon.com/dp/B01EUBG9PE ($9.95)
Thrunite specs for the T01:
LED: Cree XP-G2 LED
Battery: 1 AAA battery
Output and run time (1 mode): 125 lm; 40 mins
Peak Beam Intensity: 780cd
Max Beam: 57m
Lens: TIR Lens
Input Voltage Range:0.9V-3V
Reverse polarity protection: No
Impact resistance:1m
Size: 65.6 mm(length)*14.2mm (head diameter)
Weight: 9 grams without battery.
Surface Finish: Premium type III hard-anodized
Accessories: 1 * O-rings, 1 * keychain ring.
Inside the metal tin: T01, some splitring, spare o-rings, a silica bag, instructions in different languages.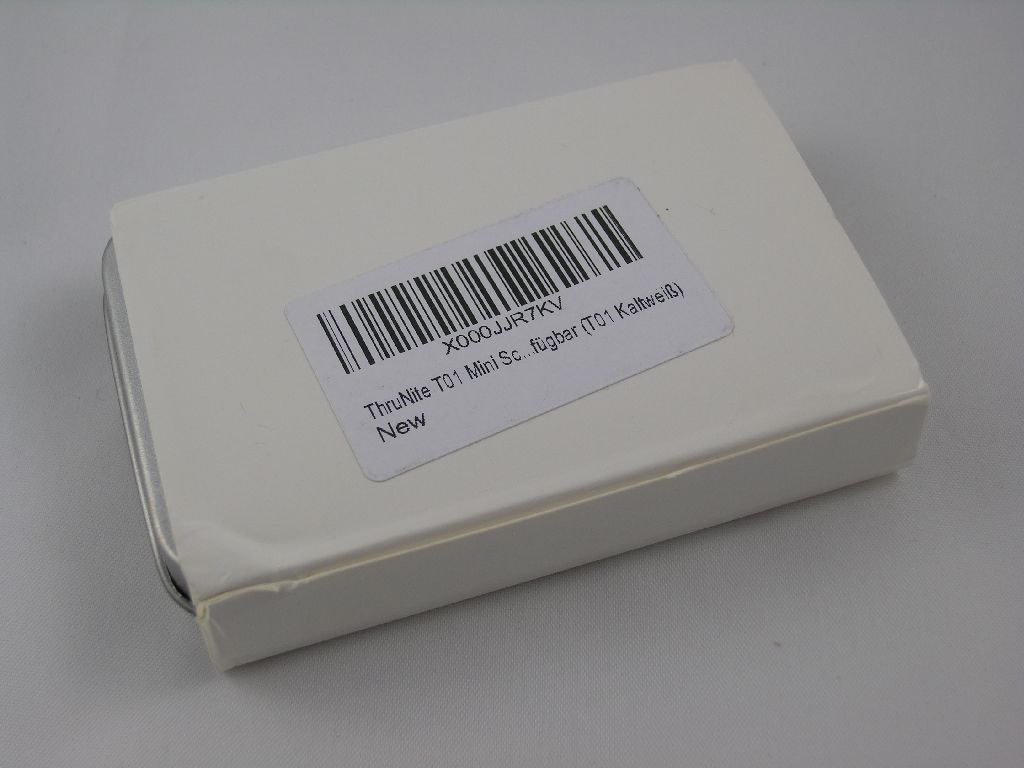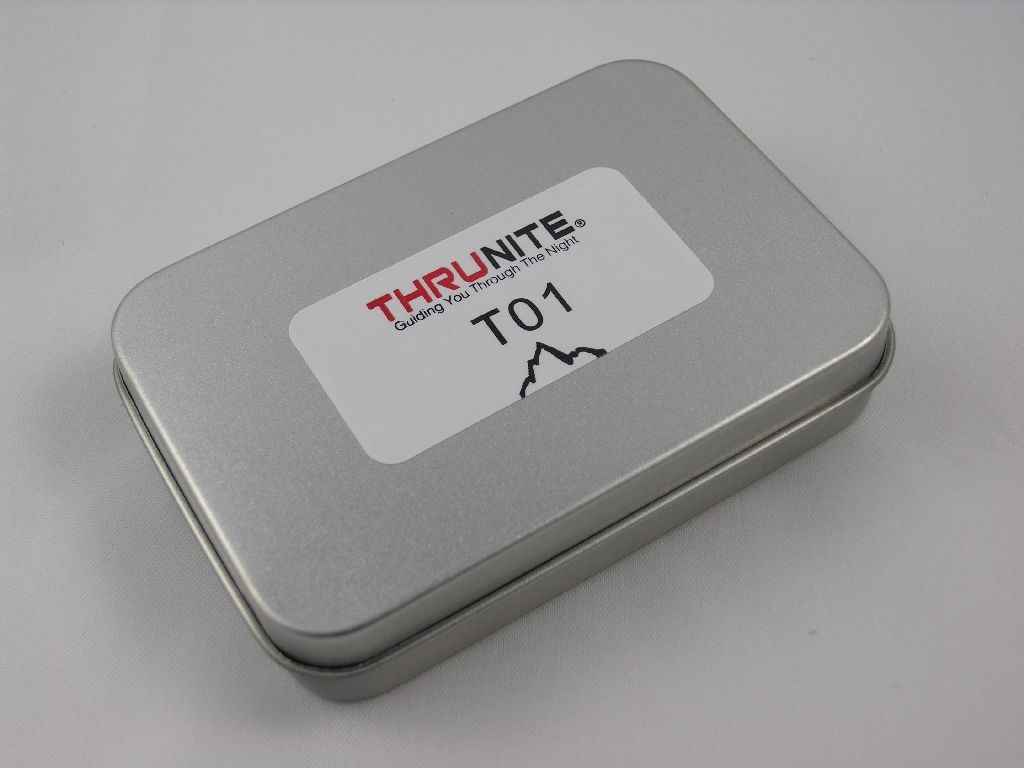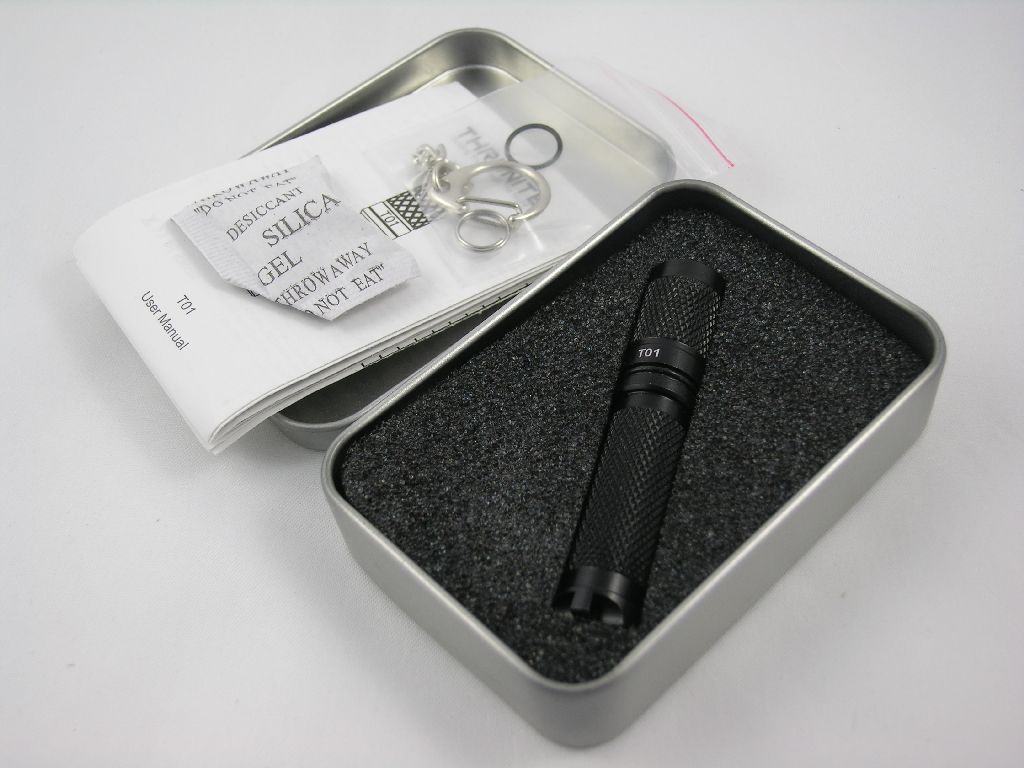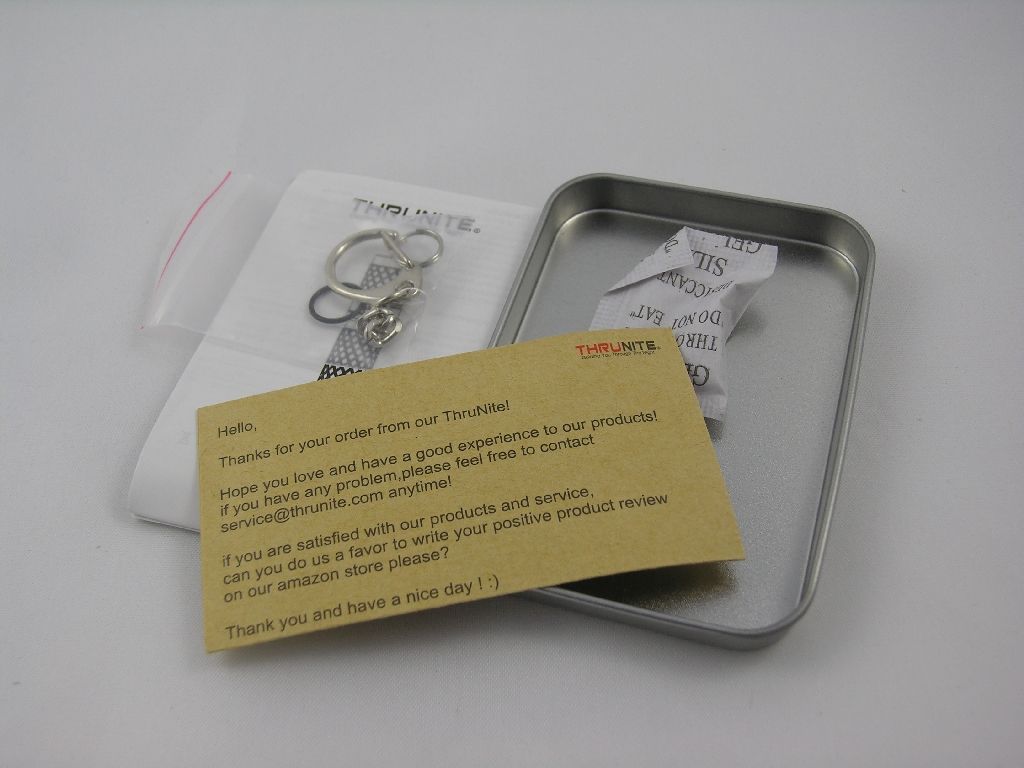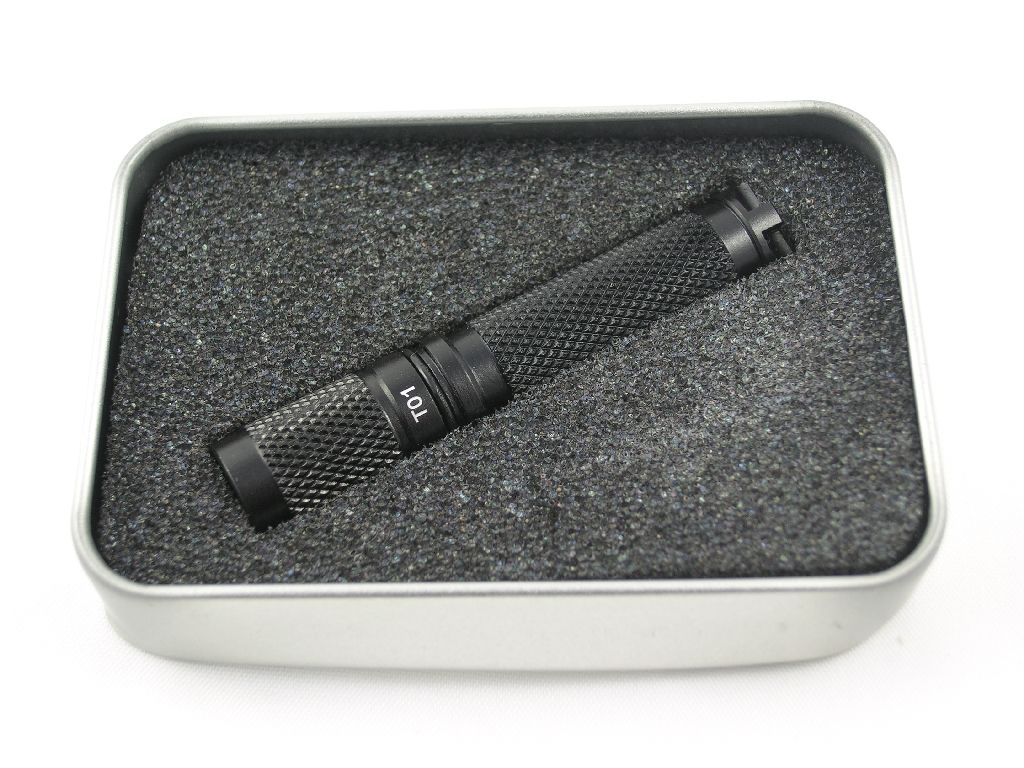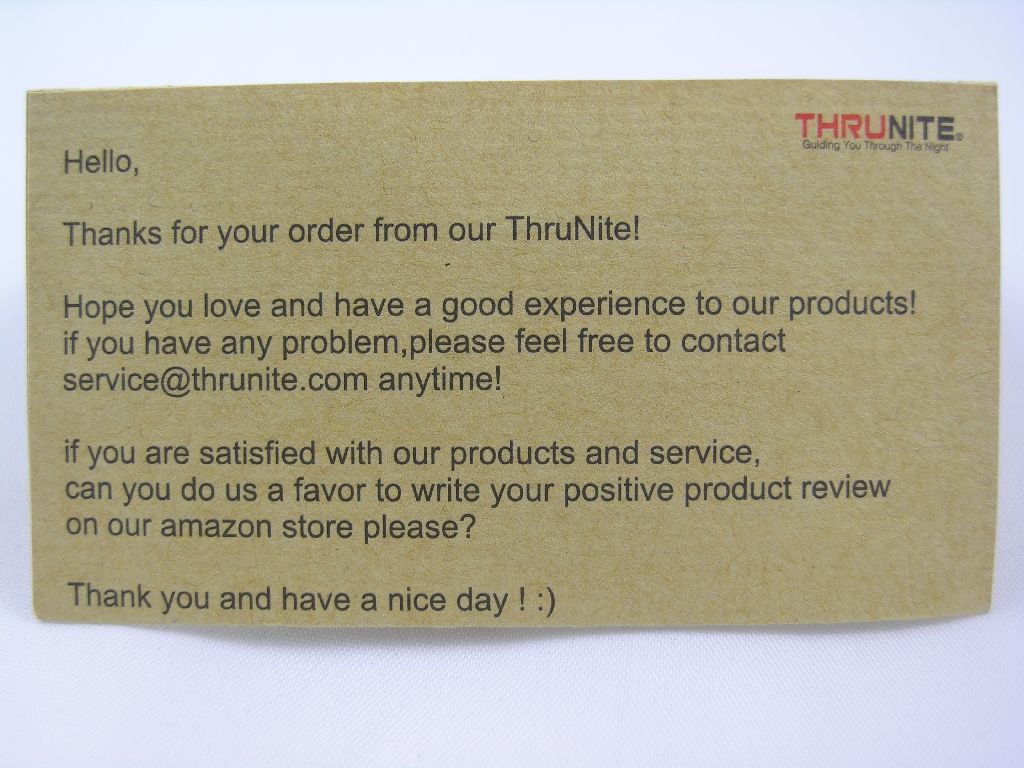 The T01 is a very simple light both in interface and look. There is aggressive knurling both on body and the head of the light. The tailcap is flat and there is room for a lanyard/splitring. No clip.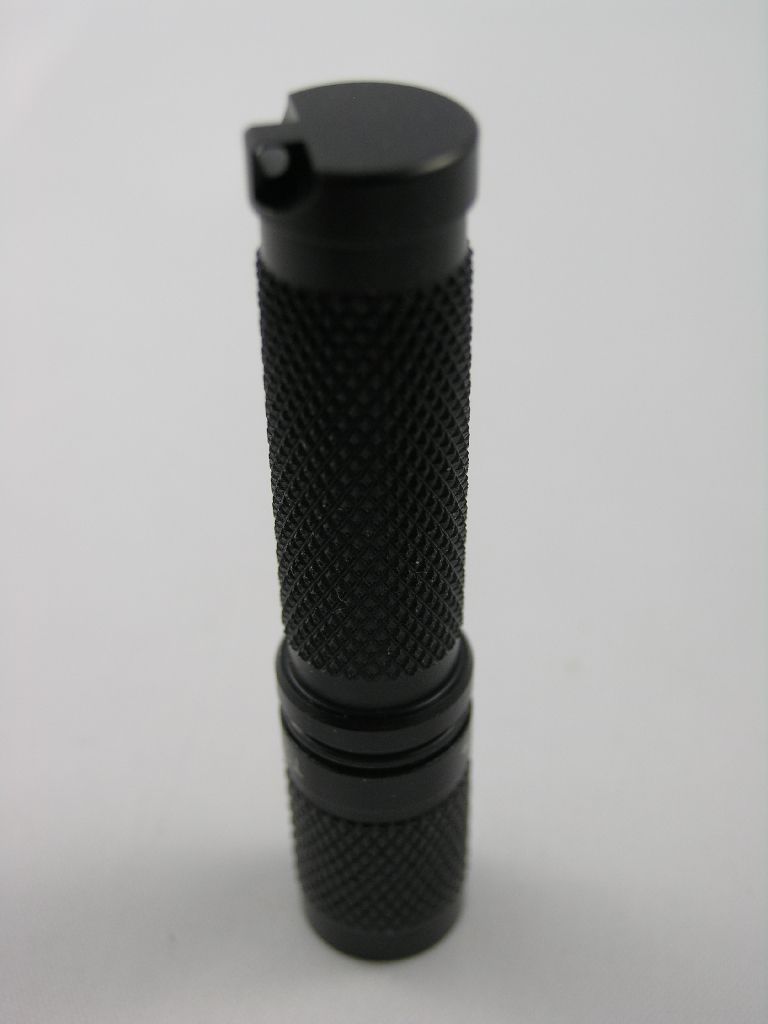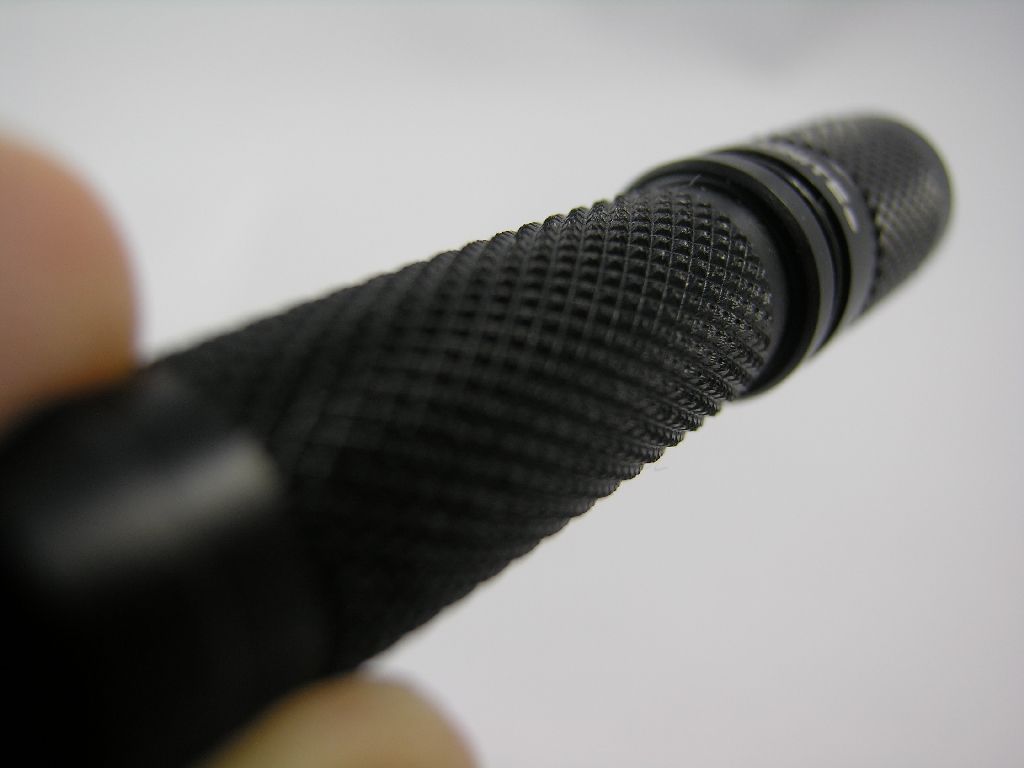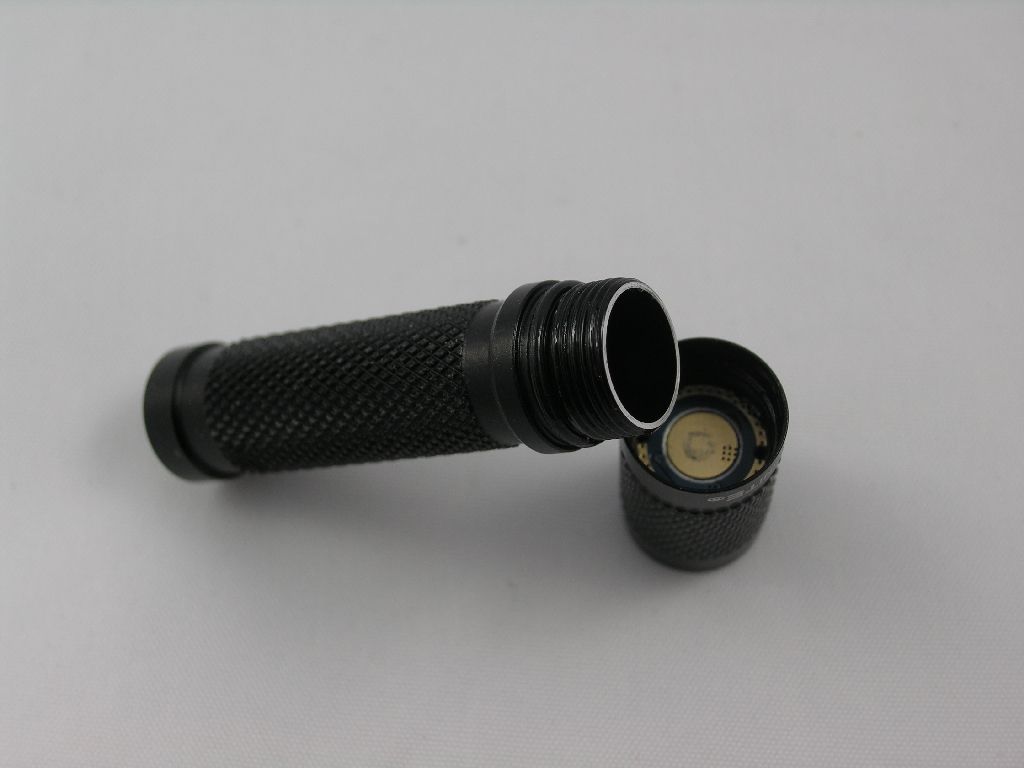 The T01 uses an XP-G2, coupled with a TIR optic.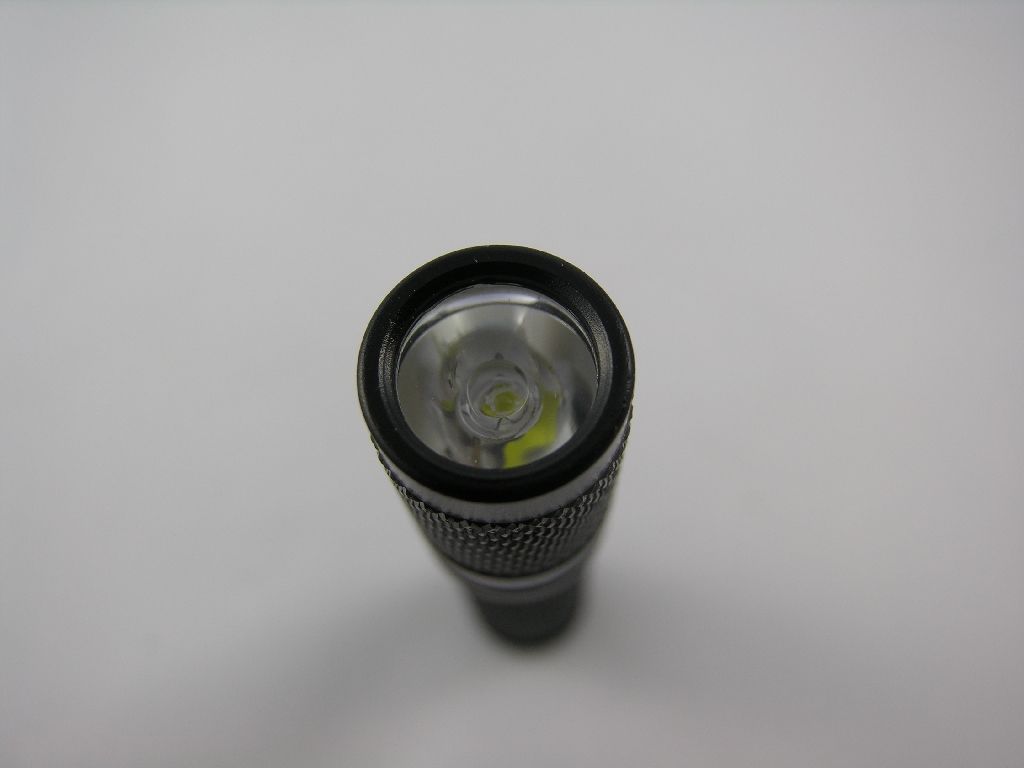 Comparison with Thrunite TiS and Ultratac K18 (courtesy of my father's flashlight collection).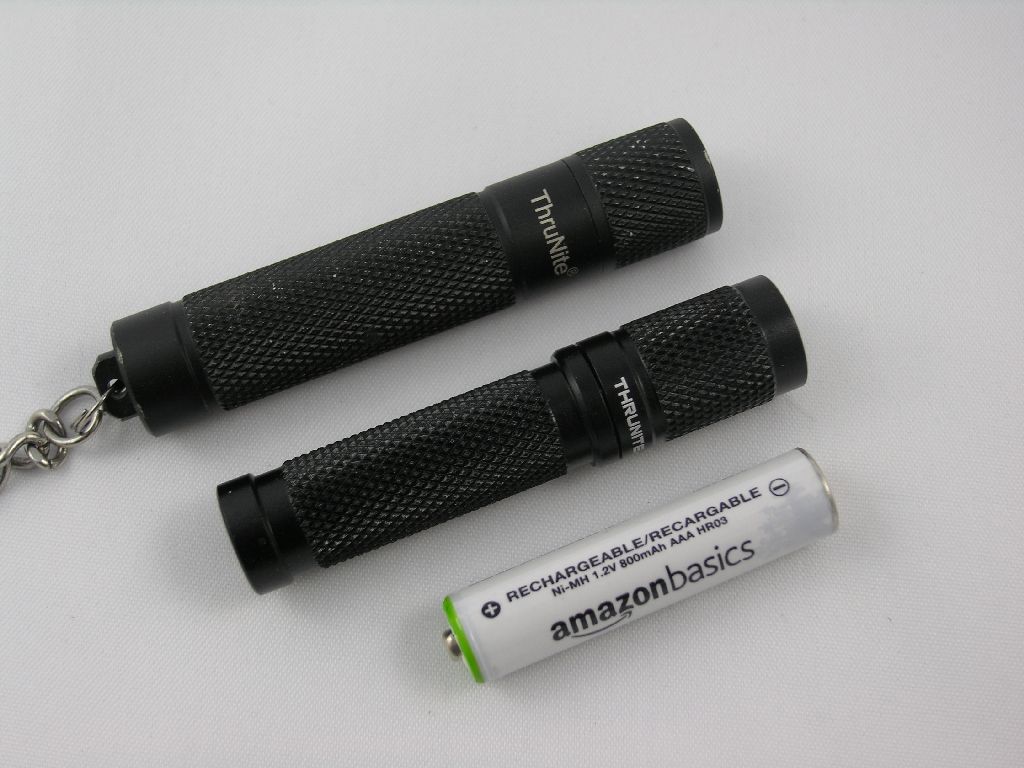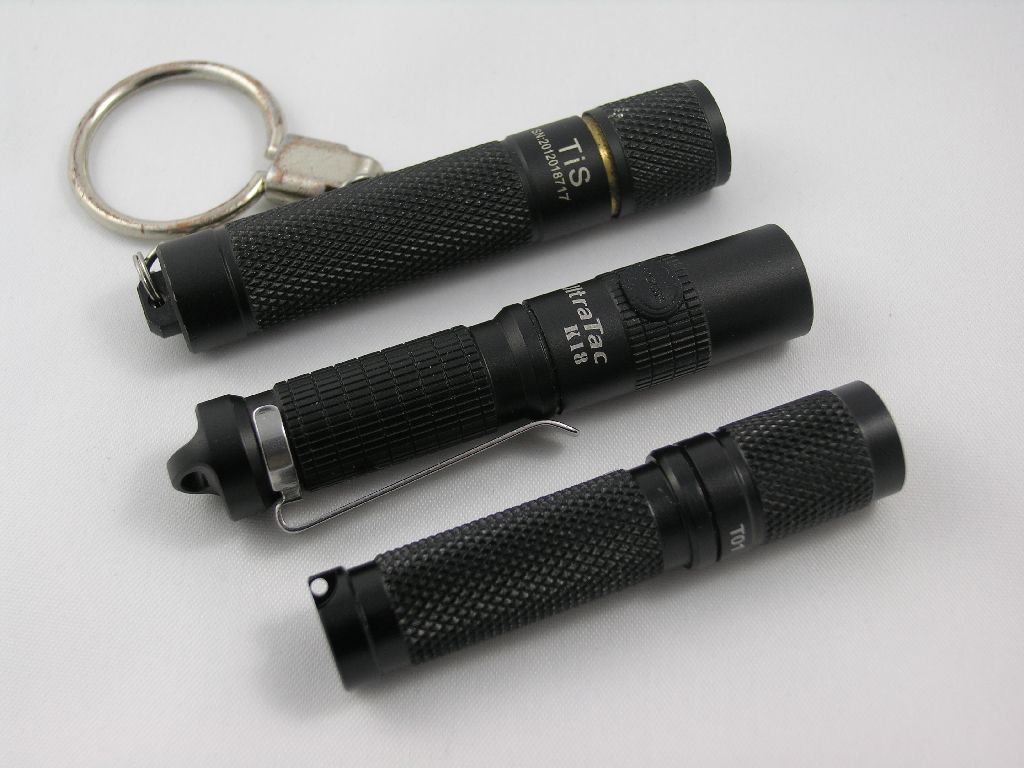 UI
Fully twist the head on the body to turn the light on.
Untwist the head to turn the light off.
Output and Runtime
Both tested with an AAA nimh Amazon Basics.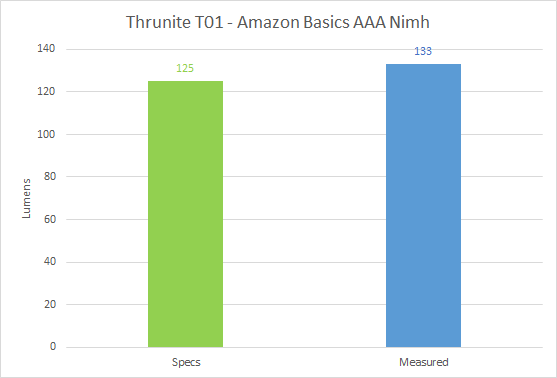 Sampling time is every 2 seconds.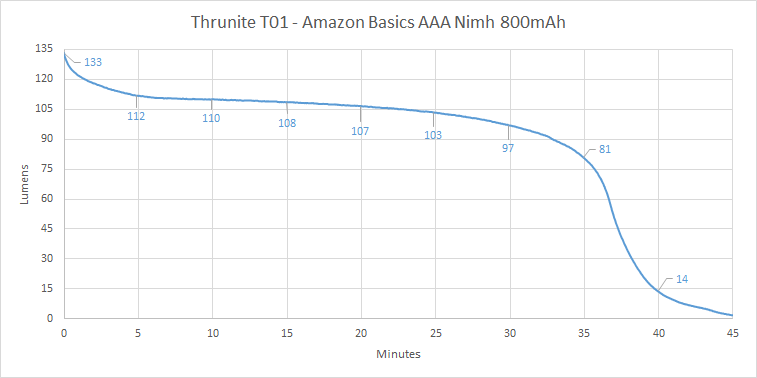 Beamshot at 0.5 meters from the wall
The TIR lens concentrate the output in a relatively big spot with wide but less luminous spill. You can easily see that if you compare the T01 to a light with a reflector, like the K18.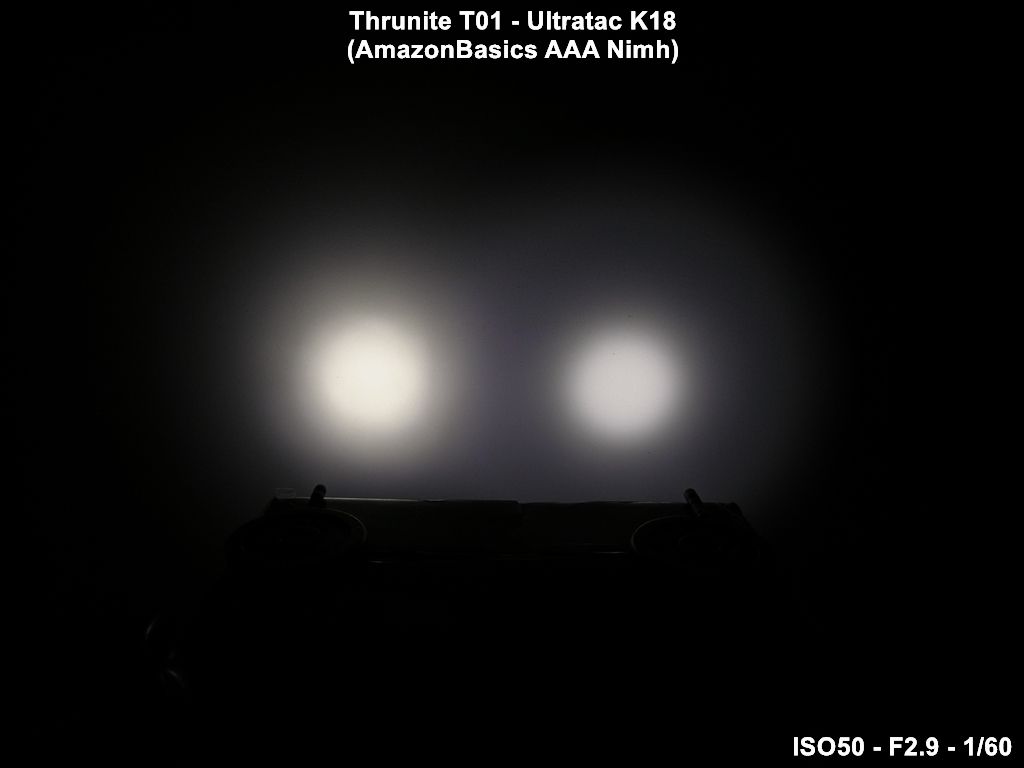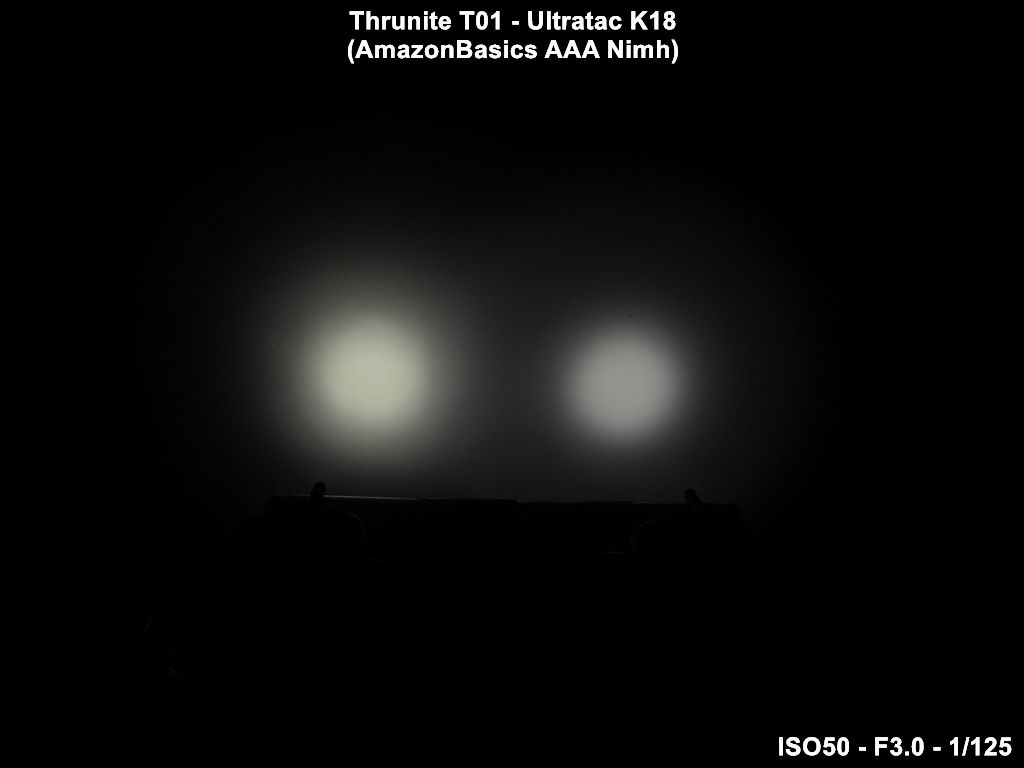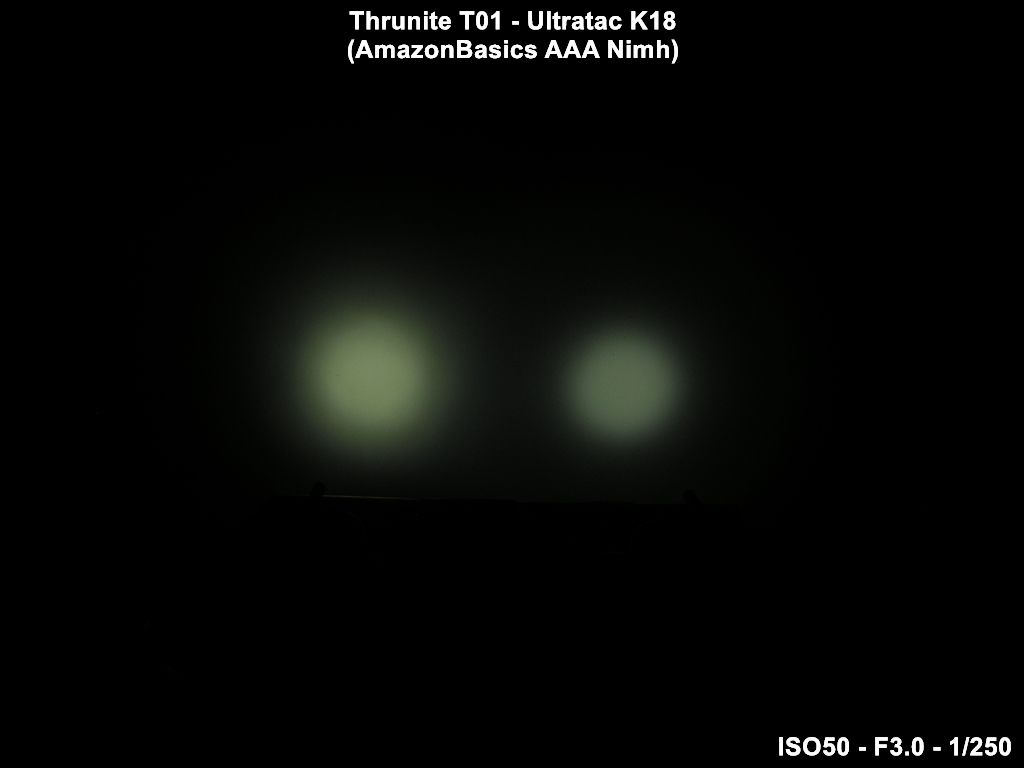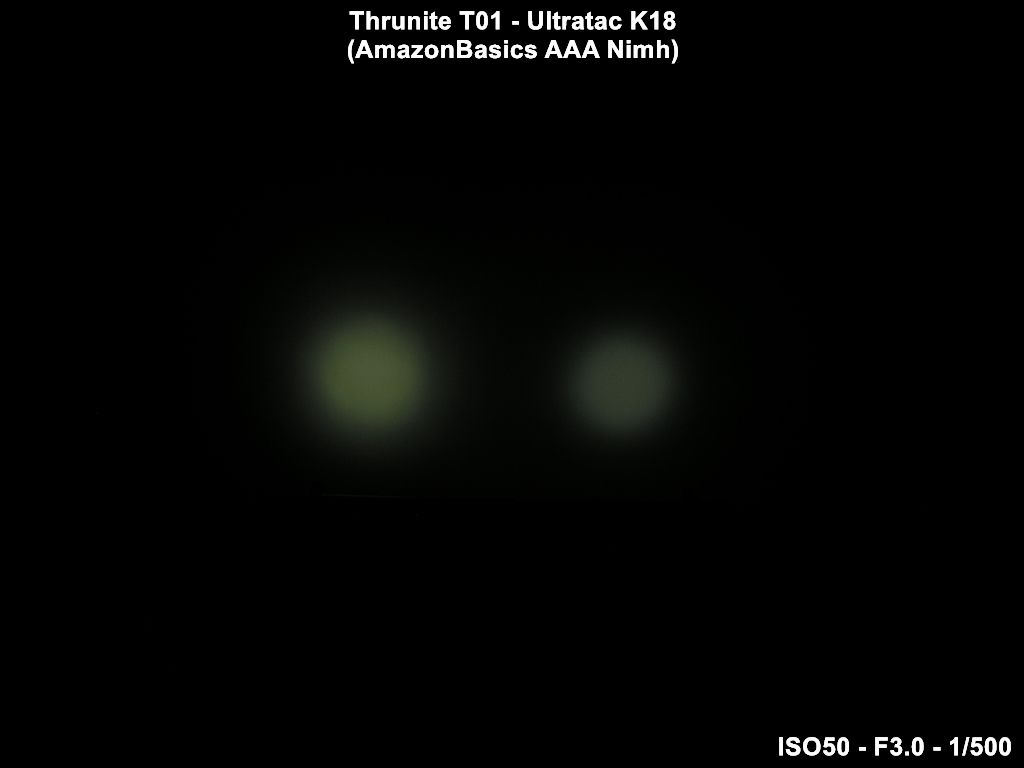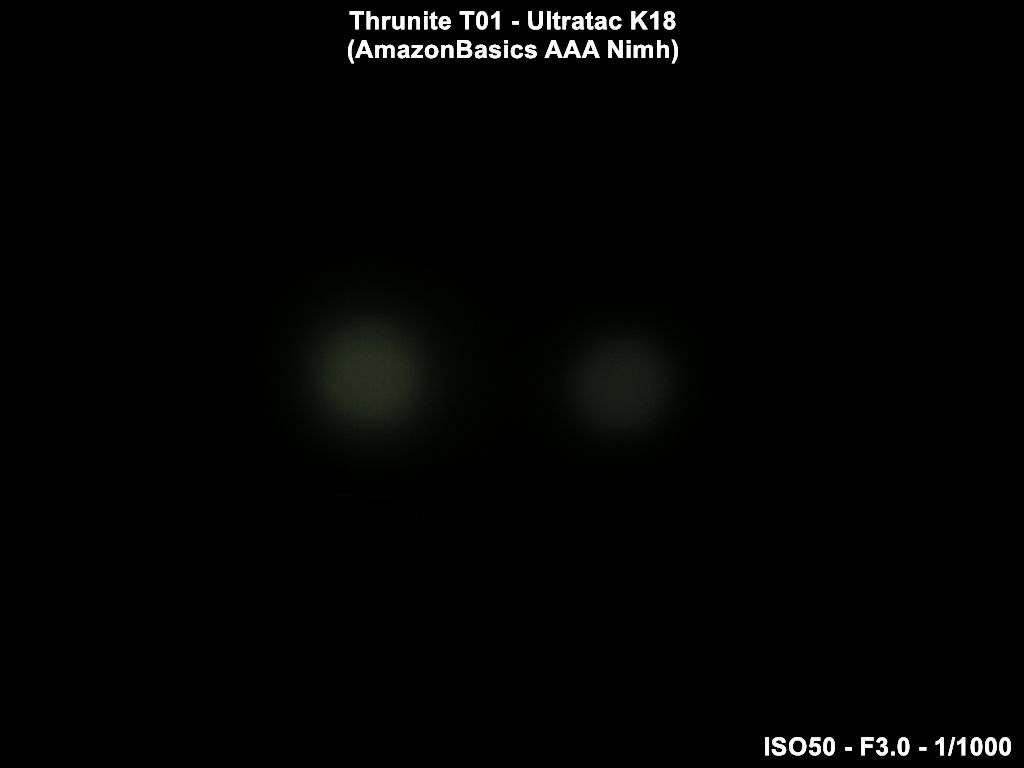 My Thoughts
Fit and finishes are as expected from Thrunite.
The box and package are simple but nice.
The knurling is a bit aggressive so it is very easy to grab on the light and make it work.
I don't mind having only one level with good output (for the size) for a keychain light, it makes the light very easy to use even for people that are not flashlight oriented.
I'd like to see this light come with a clip that allows deep carry.
For 10€ from amazon (and a few bucks directly from thrunite), this is a great purchase. Either for you, to put on your keychain, or put into your toolbox or in your car; or to give to someone as a simple (but effective) thought.
Thanks to: AntoLed for the camera and the luxmeter.