I received the Jet-I MK from gearbest for the review.
Specifications:
LED: CREE XP-G2 LED
Power Source: 1 x AA OR 1 x 14500
IPX Rating: IPX-8 (Waterproof and submersible up to 2 meters)
Impact Resistance: 1 meter
Brightness Outputs:
Turbo (14500 Only) – 480 Lumens – 30 Min.
High – 150 Lumens – 1 Hour 6 Min.
Medium – 30 Lumens – 9 Hours
Low – 1.5 Lumens – 100 Hours
Peak Beam Distance: 130 meters
Peak Beam Intensity: 4200 cd
Dimensions:
Length – 3.28″ (83.2 mm)
Head Diameter – 0.55″ (14.0 mm)
Body Diameter – 0.77″ (19.5 mm)
Weight: 0.59 oz. (excluding battery) (16.7 g)
The Jet-I came in a plastic box, that can be opened without cutting any plastic.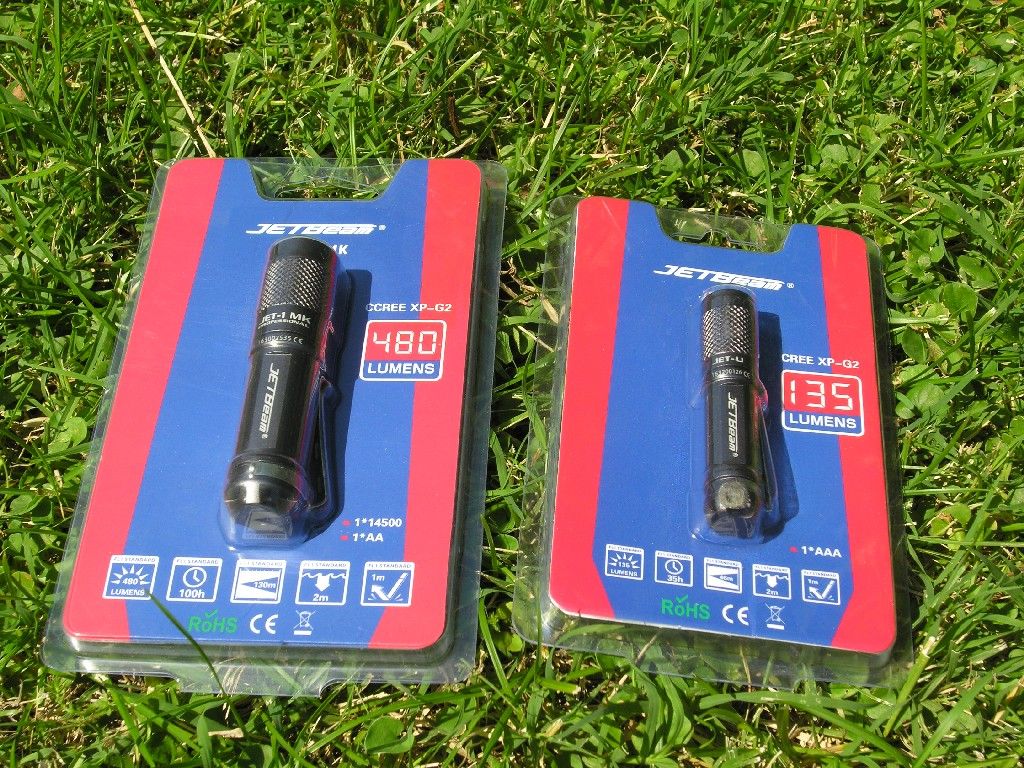 Inside each box you will find: the light with the clip installed, spare o-rings, lanyard, instructions and warranty card.
The anodization is on the grey side of the spectra.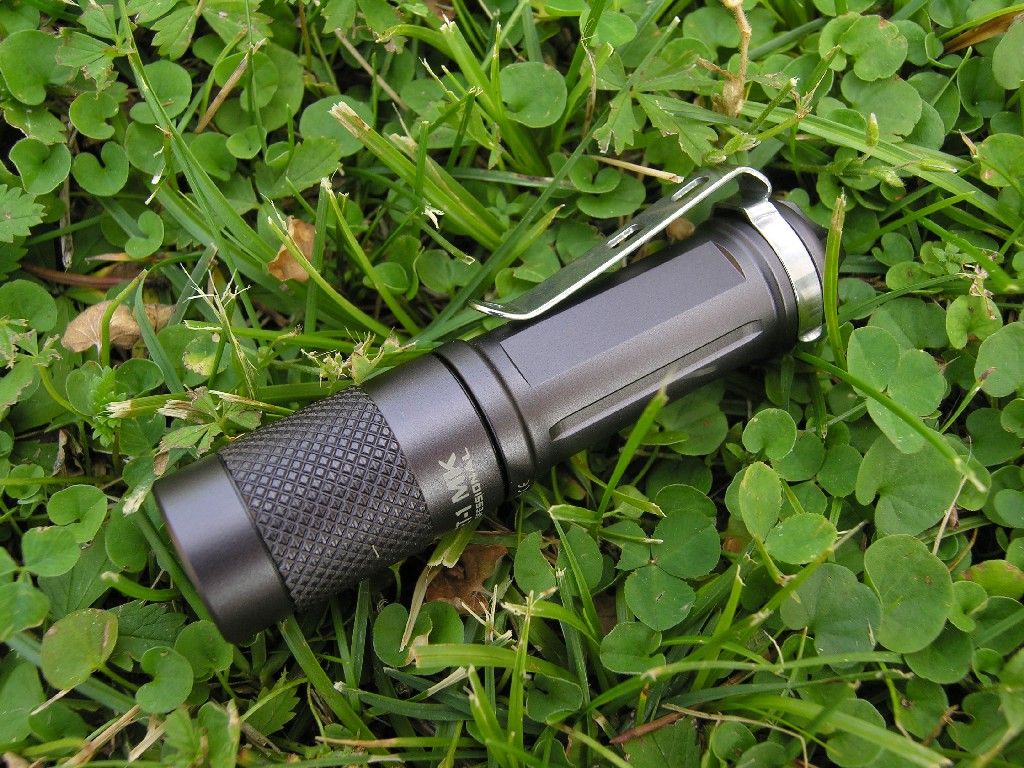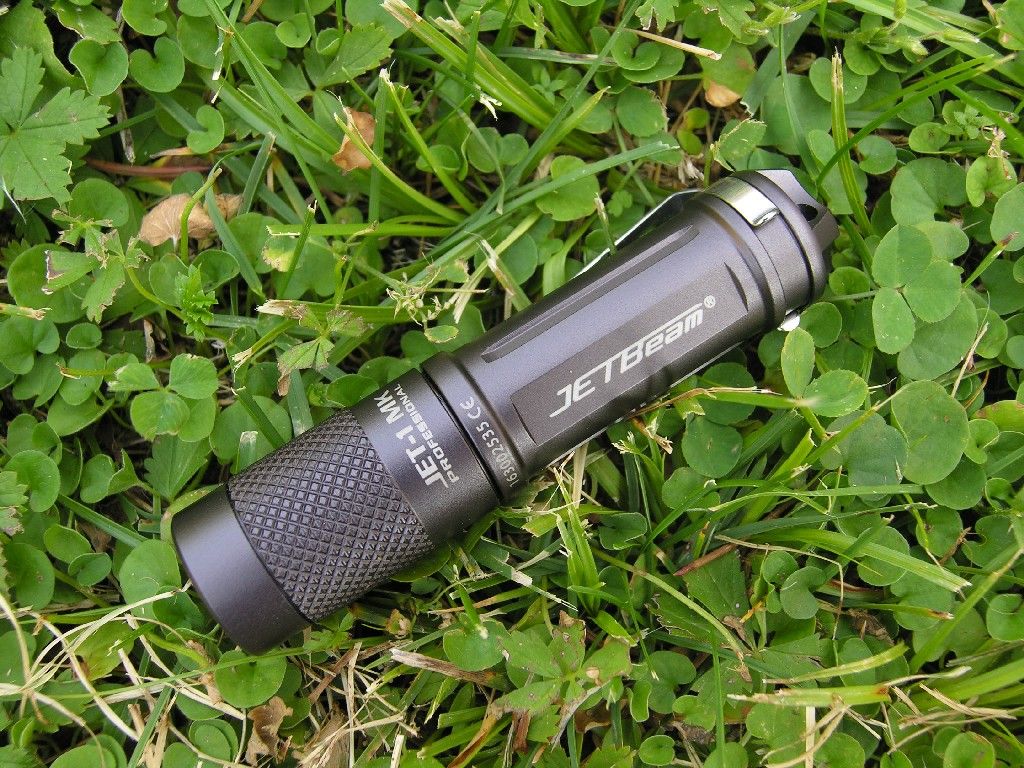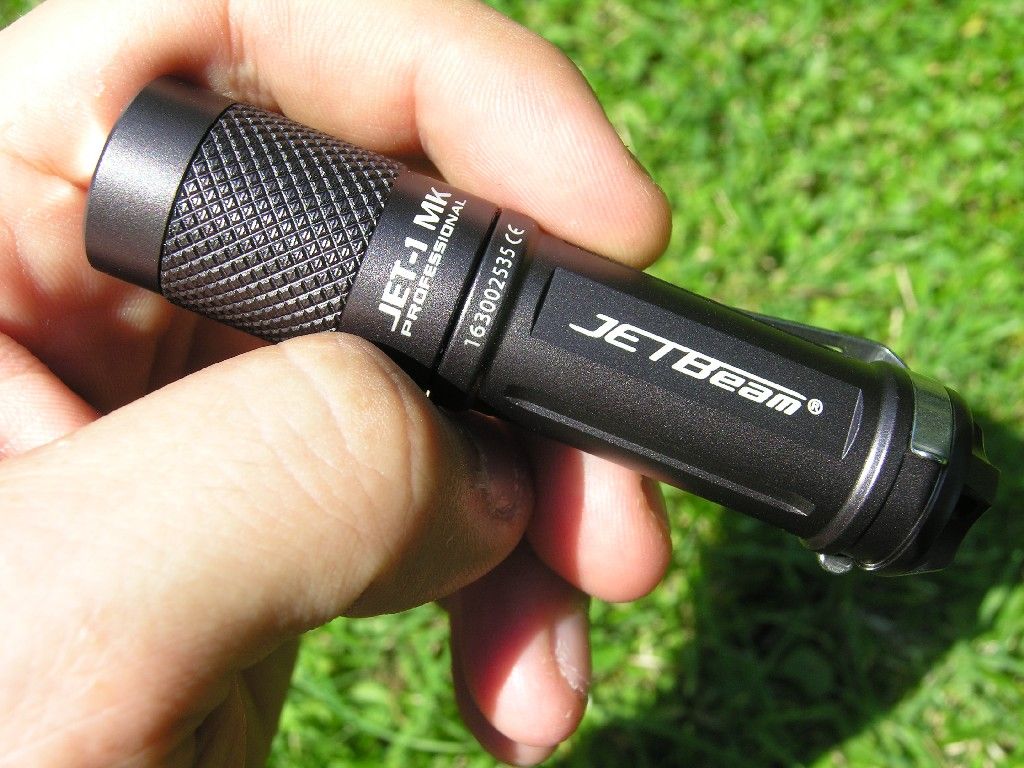 Rather smooth body, with knurling on the head and a peculiar tailcap design. There is a tripod mount drilled in the tailcap.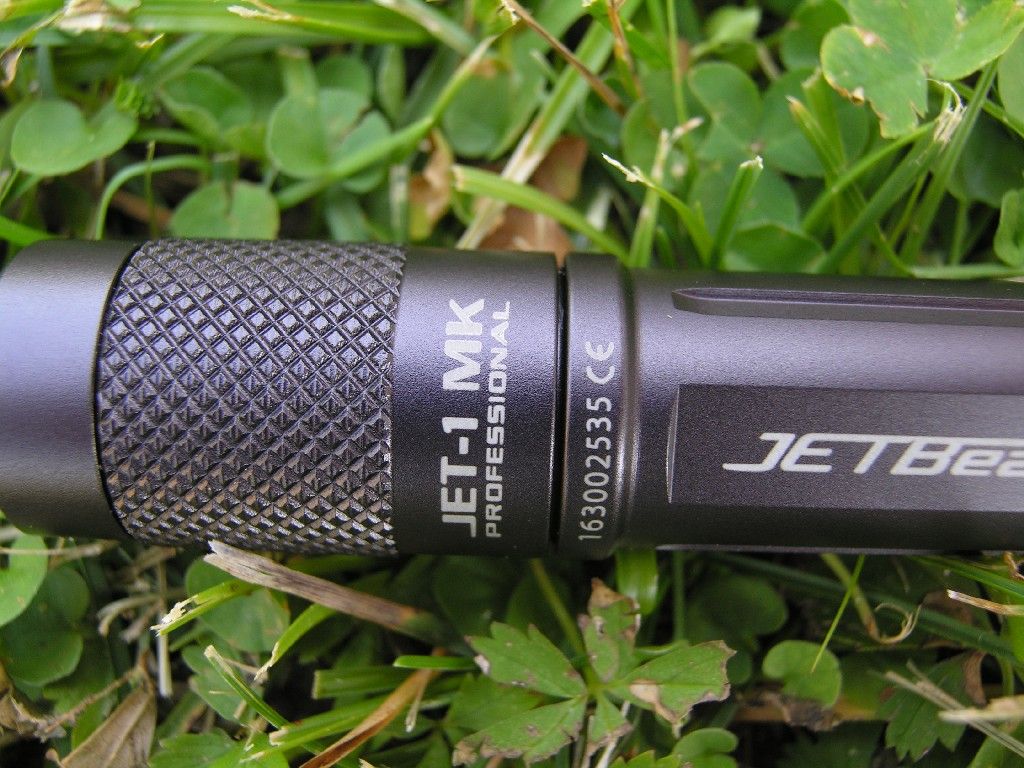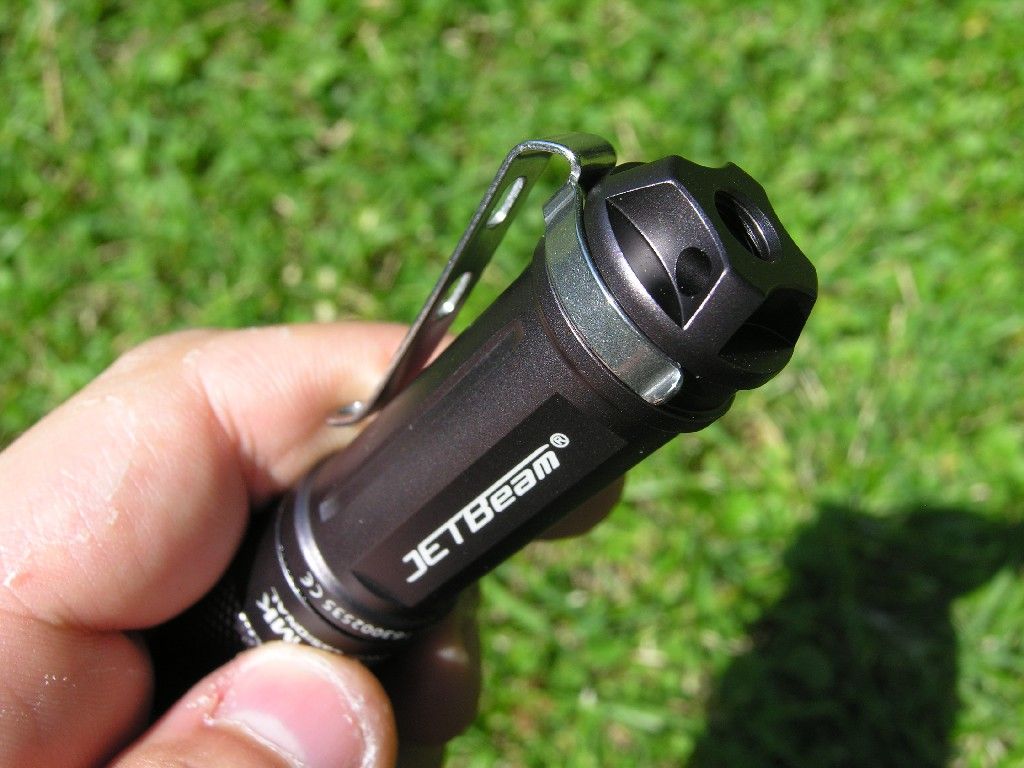 Physical polarity inversion protection at the head, so no flat top cells.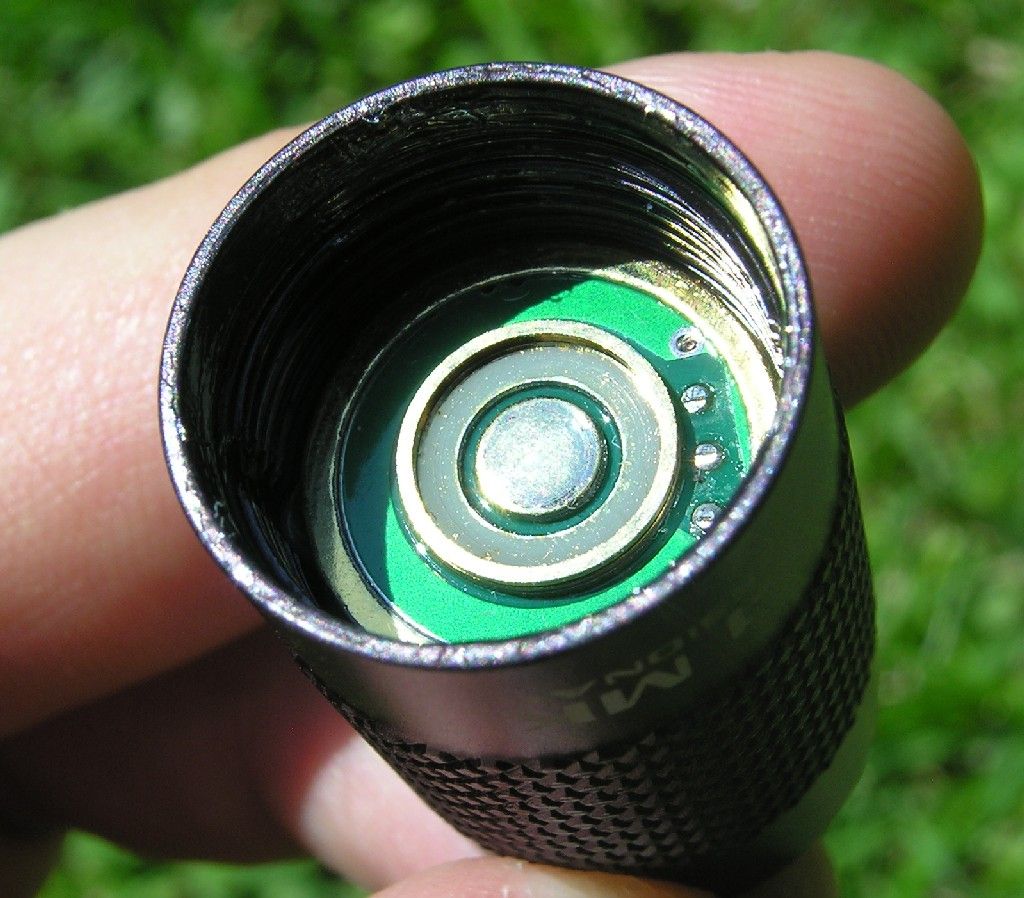 Threads came well lubed.

The stainless steel clip design is ok, but was lacking of tension (nothing a bit of pressure could not fix).
The XP-G2 CW emitter with the smooth reflector.

Some comparison pics with the other lights (Manker E11, Manker T01, Klarus Mi7).
The Jet-I is long 83 and 20mm wide and weights 17 grams.
Overall the sizes are comparable.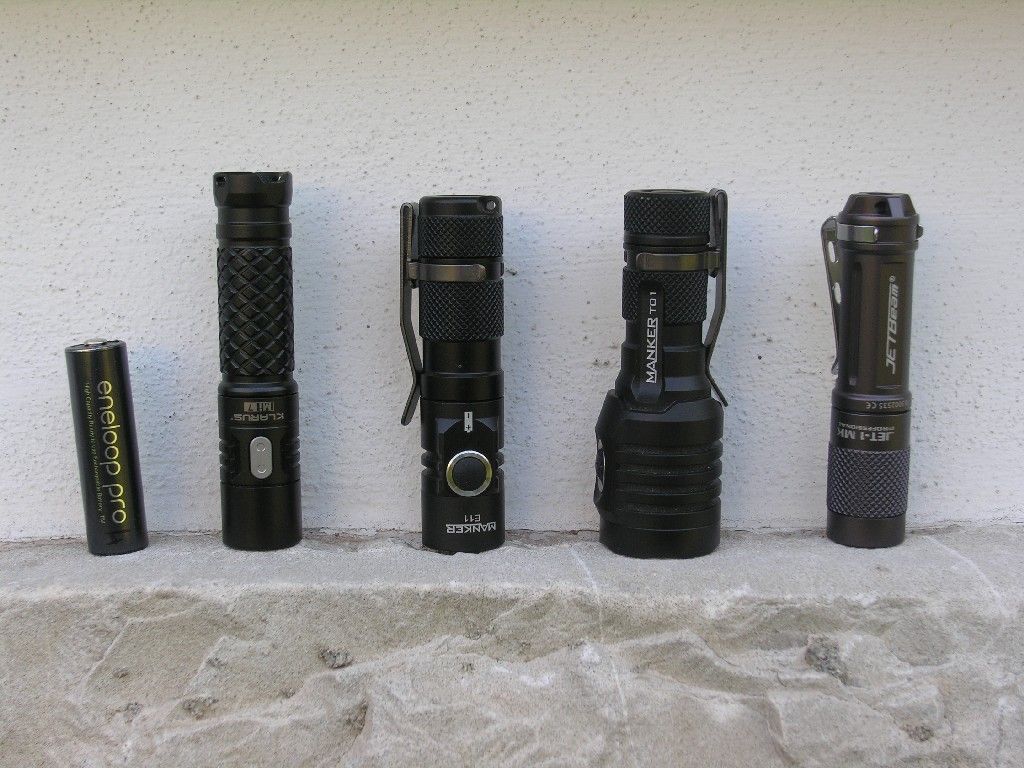 UI:
Fully twist the head to turn it on, untwist to turn it off.
Quickly untwist and twist again for changing the level (in high, mid, low, high, mid, low loop).
The light has memory mode.
There are no strobe/flashing modes.
Runtime and output
All the tests have been done using Eneloop Pro 2500mAh AA and a Efest IMR 14500 650mAh. Be careful with using unprotected 14500 batteries: when I stopped the runtime test of Jet-I high mode, I found my EFEST IMR at 1,2 volts. Ouch.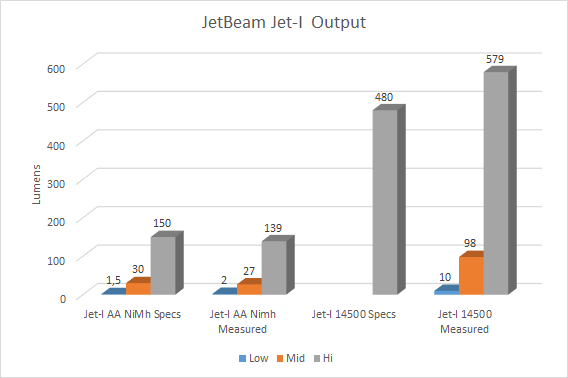 I measured 1017 Cd with the Eneloop PRO, and 3095 Cd with the Efest.
Sampling rate is 6" for the high mode, and 90" for mid mode.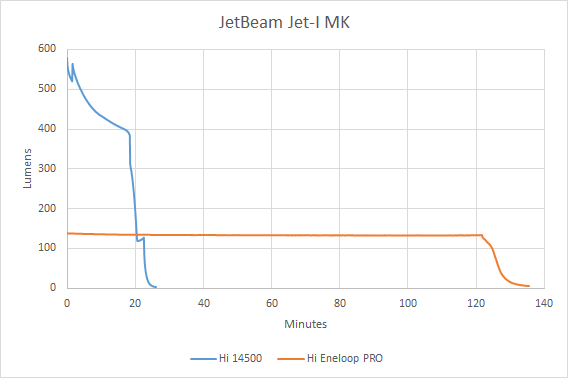 Beamshot at 0.5 meter from the wall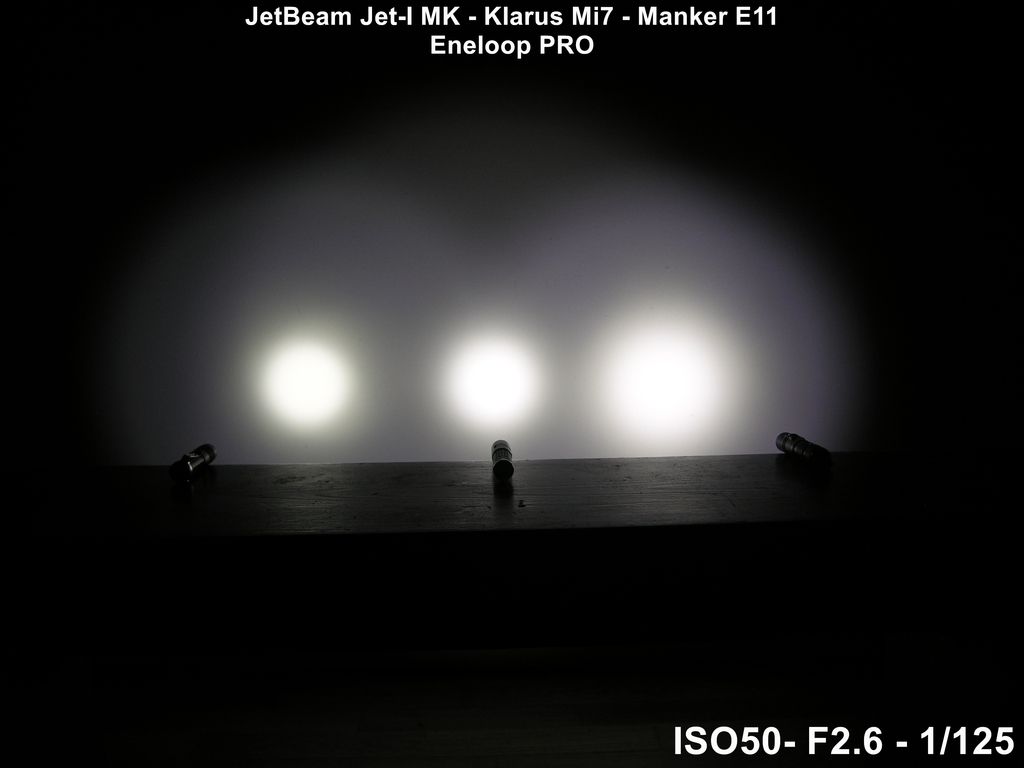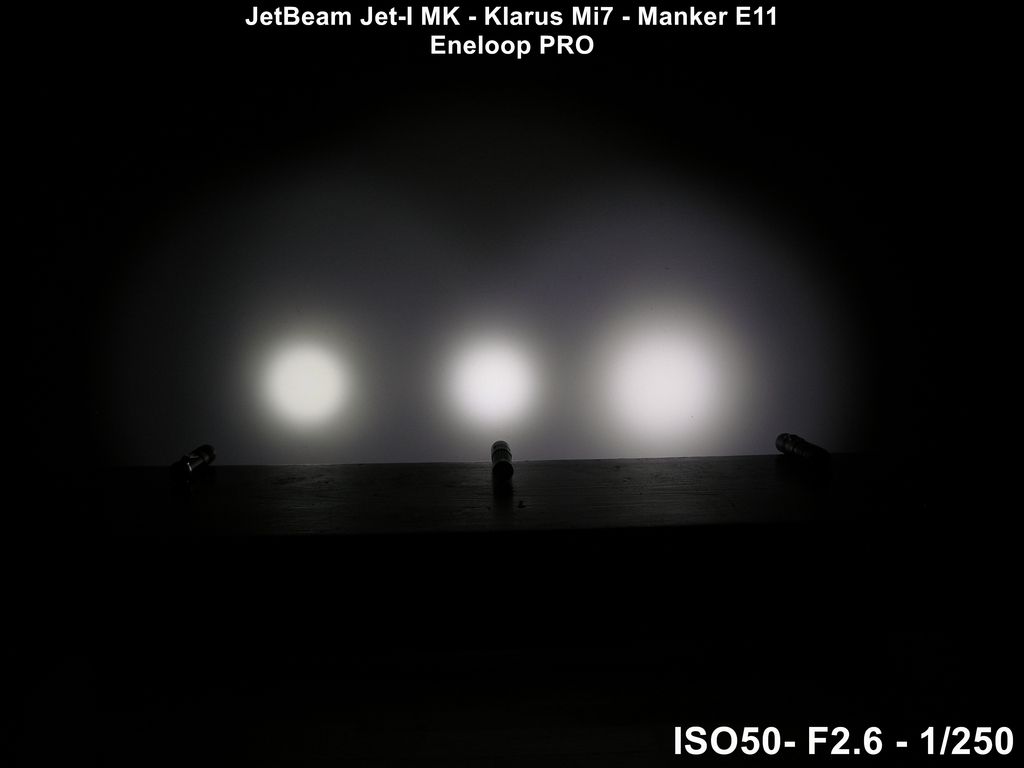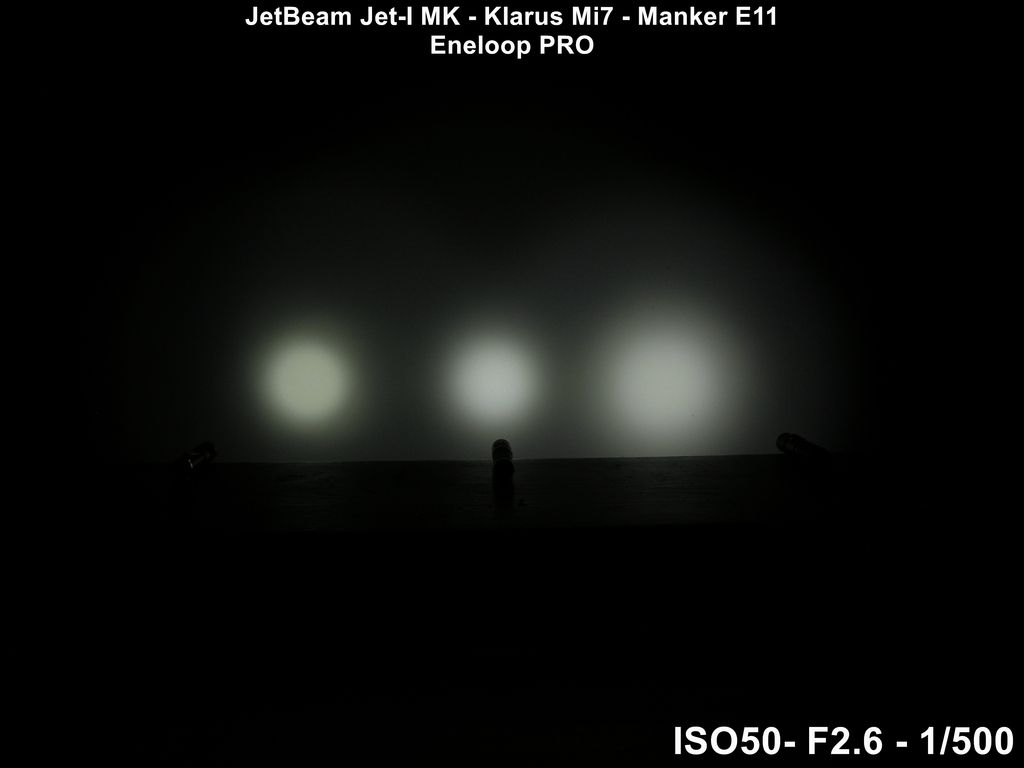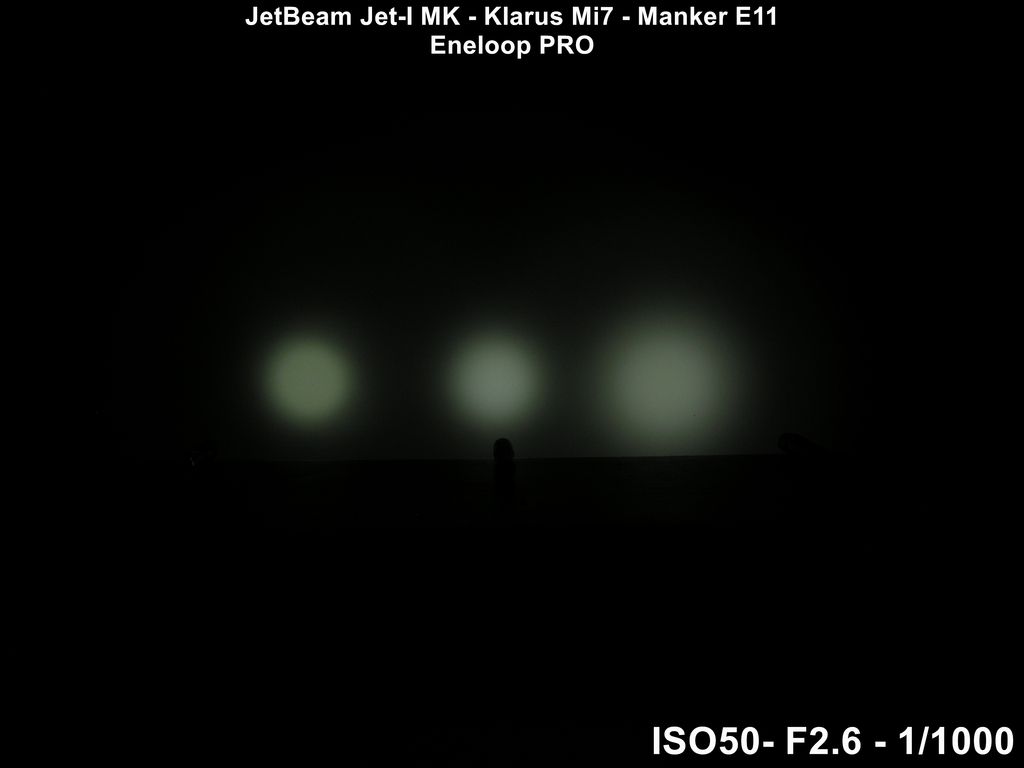 My thoughts:
This Jet-I is a simple old school twisty light. It is affordable and well built. On the rather long head there is a big portion of knurling, it makes really easy to twist the light.
The 3 output are well spaced. The high level is on the conservative side, ie not high in output as other lights, however is bright enough and very well regulated.
I think it would be a great for a gift: works with commonly available batteries and is easy to use.
Also, this light can be very easily opened. I opened mine by untwisting the front bezel with the back of a mousepad. There was some blue Loctite but it didn't make enough resistance. I plan to keep the XP-G2 die format, but I will use a LED with more warm tint (according to my taste).
Thanks to: AntoLed for the LuxMeter and the Camera.