I bought this light from Tinywind.
The Jaxman U1 comes in a simple white cardboard box, containing the light, 2 spare orings and a lanyard.
Please remember that UV lights are not toys and must be used with responsibilty.
The cheap widely available UV LED lights orund the shops have many 5 mm leds, work with 3AAA cells, have no circuit or regulation and are poorly constructed.
This is another kind of light, as you will see in this review.
Producer's spec:High Quality UV Violet LED Bulb
Water & Scratch resistance glass lens
Reverse Polarity Protection
Durable aluminum textured reflector
High efficiency UV optical power, up to 780 mw.
Special Glass allow UV pass with double Side AR Coating Lens
Pls wear Anti-UV glasses when using U1 flashlight!
Specifications:
Brand: JAXMAN
Model: U1
Body Material: Aluminum Alloy, with oxide coating >45 um
Emitter Type: 365nm UV led made in China
Battery Configuration: 1 x 4.2V 18650 battery (Not Included)
Switch: Tail Cap Clicky
Size: 117mm x 22mm
Weight:80g
The light has just 1 mode at 700mA (I measured 0.67A).
The U1, here in all its simplicity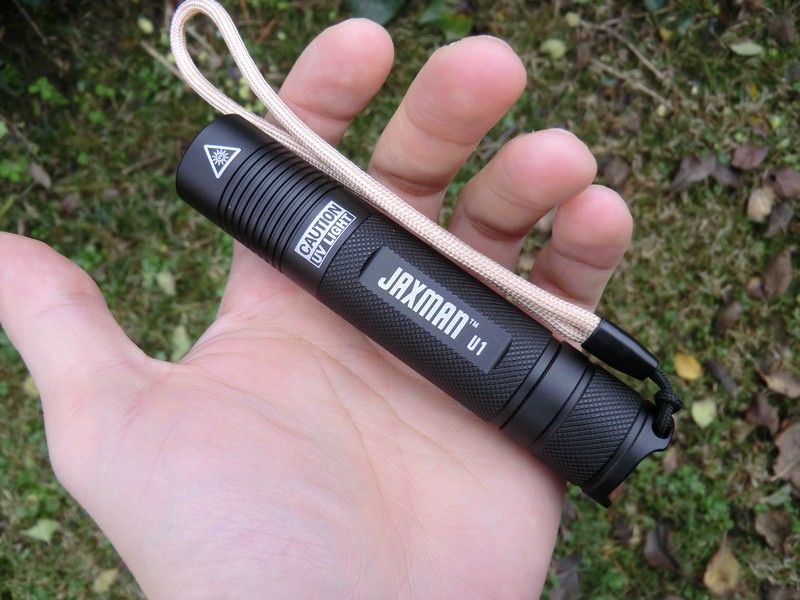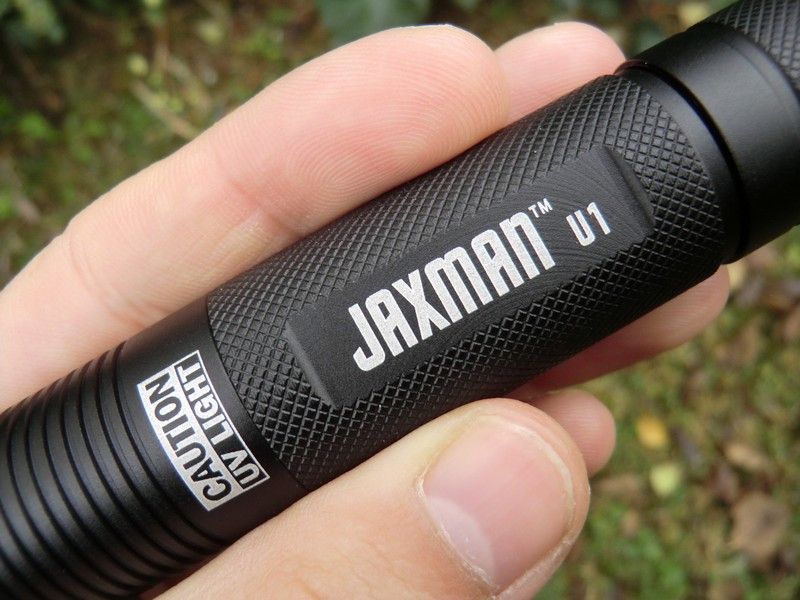 The U1 doesn't have any flaw in the machining or lettering.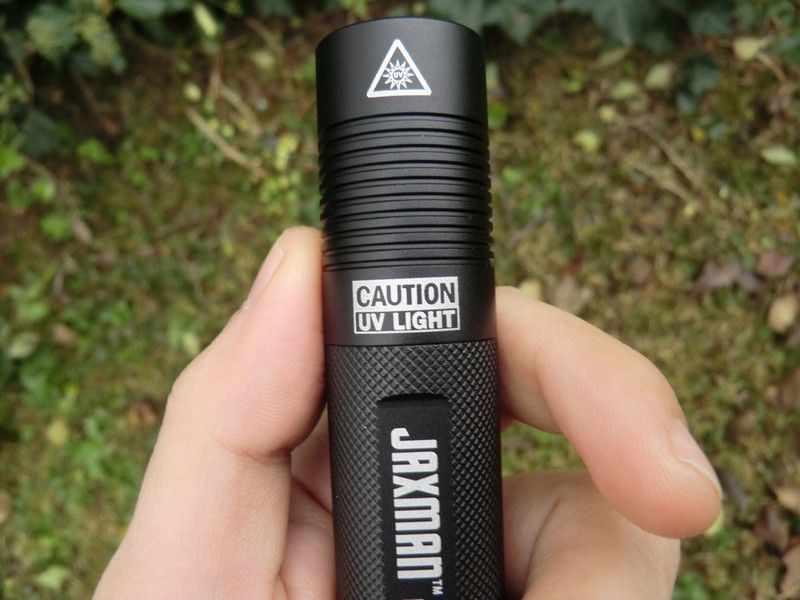 The threads on the tailcap are anodized and allow lockout. The o-rings are thick and should ensure a certain water resistance. On the body of the light there is some knurling, well done, offers medium grip (it could be more aggressive).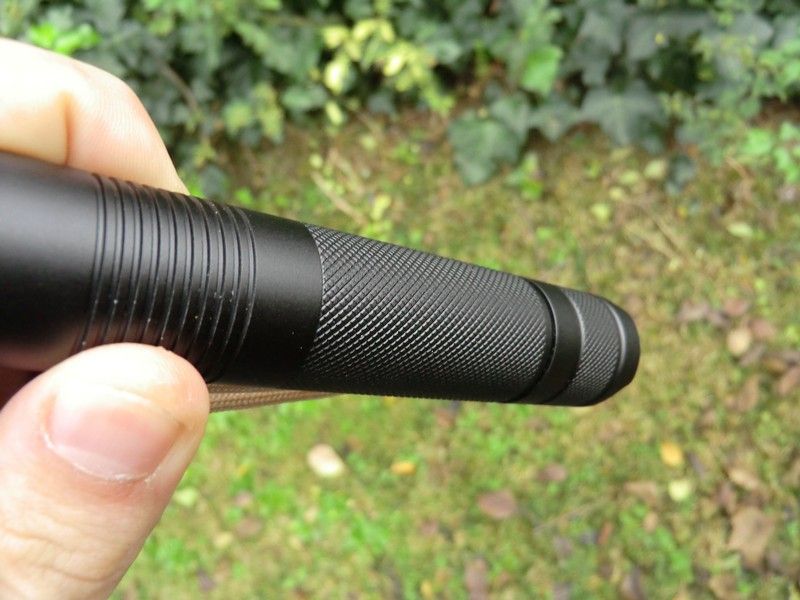 The inside of the tailcap, all metal here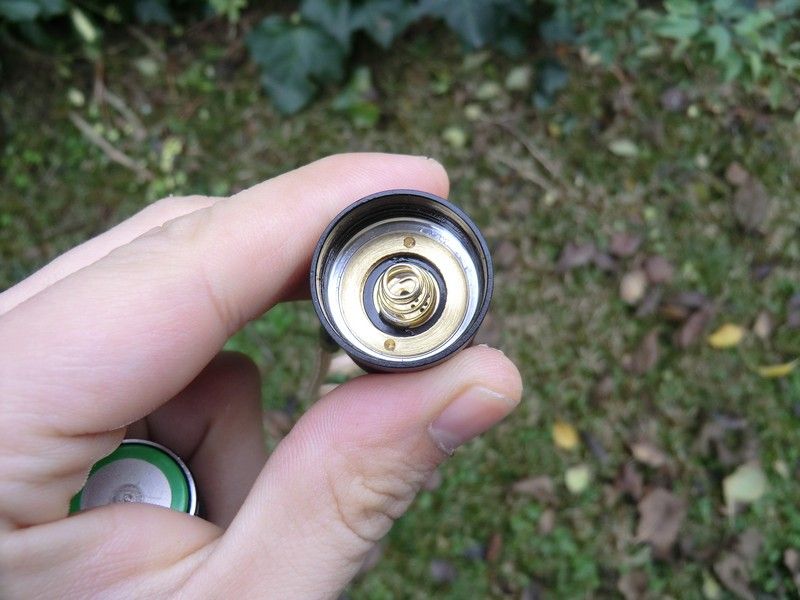 The U1 can tailstand. It has 2 holes for the lanyard.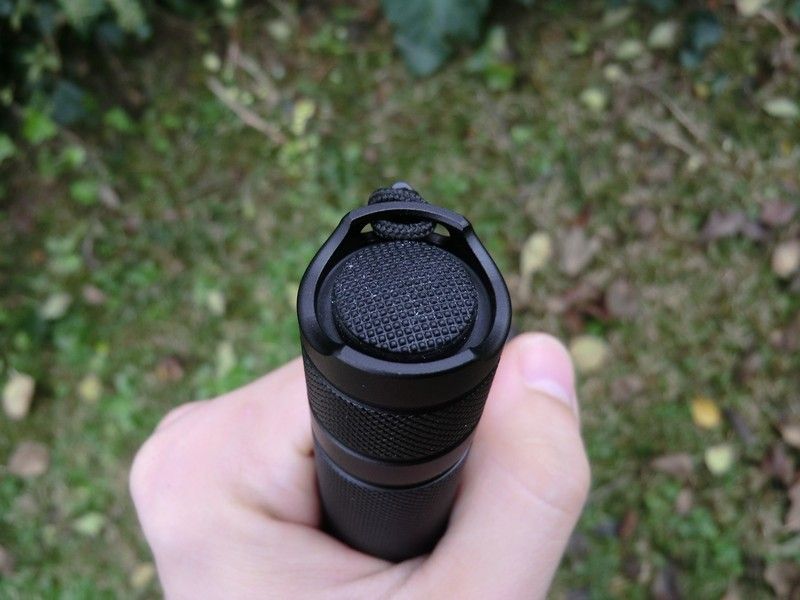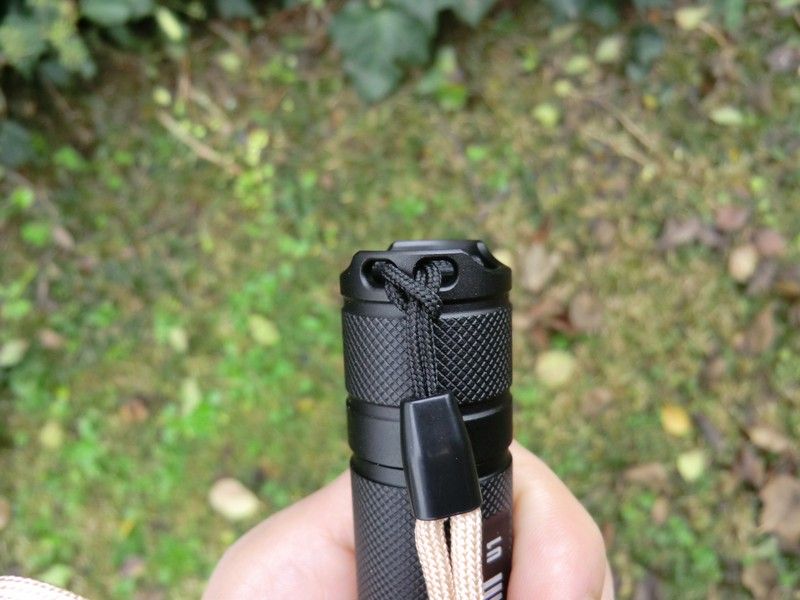 The glass doesn't allow to see what's inside the U1 head.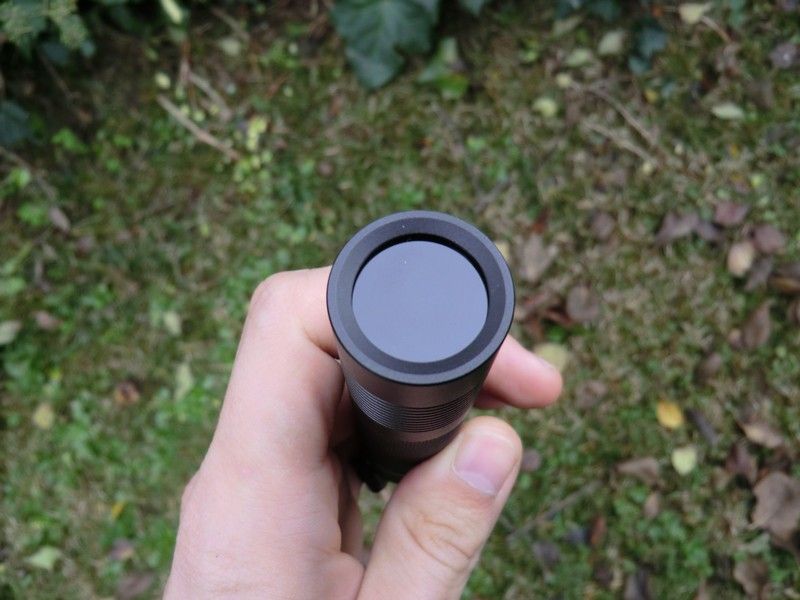 This is no surprise because it was chosed a glass very transparent at the UV light, but not transparent to visible light. This allows to maximize the UV effect.
Even frontally, only reflexes.

The inside of the head: the circiuit is labeled Jaxman, with golden spring.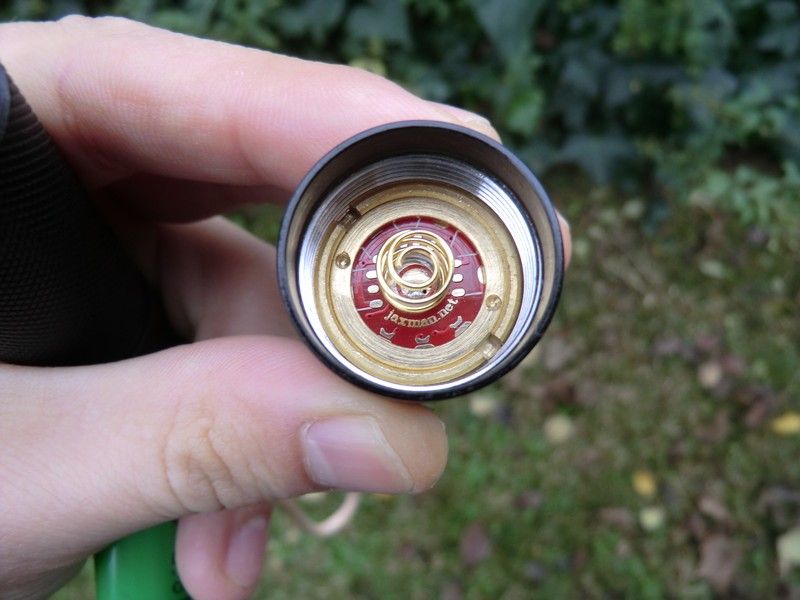 The U1 works with button top and flat top 18650 cells, thanks to the spring at the positive pole. There's no reverse polarity protection, so be careful.
When the U1 is on, it doesn't seem so. If you point it at a white wall you might see 0,5 lumen of violet light. this is good, it means that the output in the visibile range is limited.
But when it gets closer to something UV reactive… that's a different story
(pics taken at ISO 200).
Here I moved the U1: it works well even if it isn't pointed directly to some object.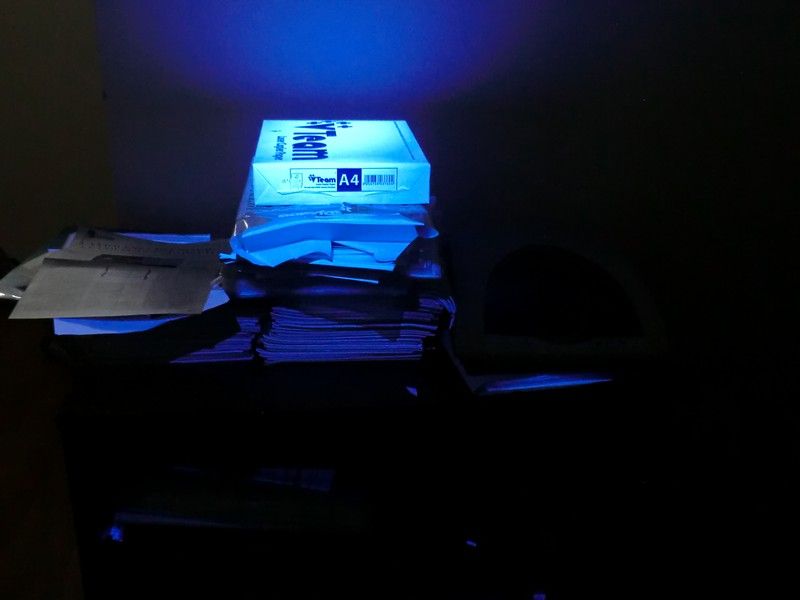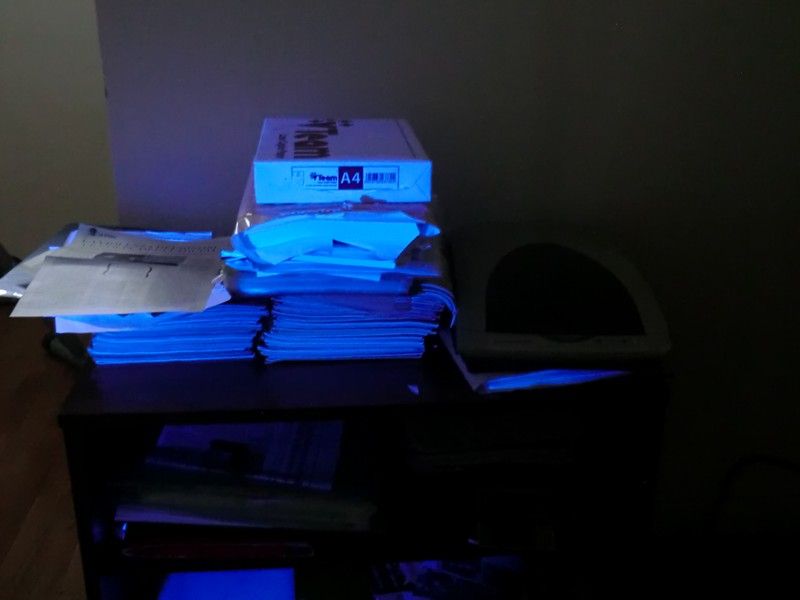 I enjoyed looking around for things that I found interesting, as a metal doorknob with a lot of scartches.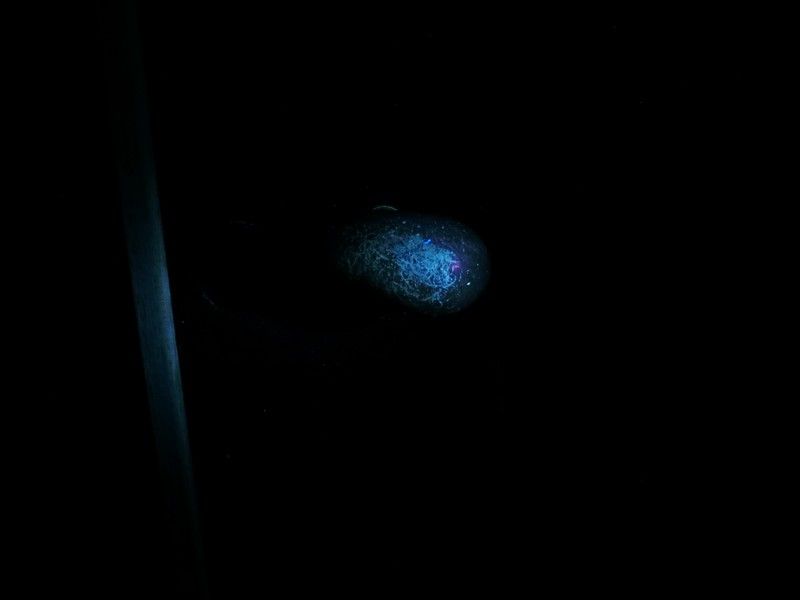 A doorphone.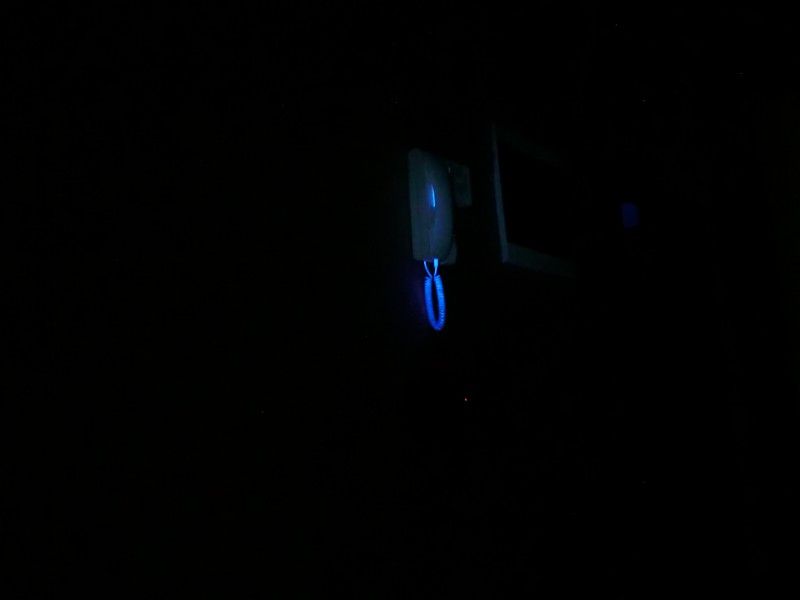 A black pullover, the white fibers are invisible to naekd eye, and come from wearing a labcoat.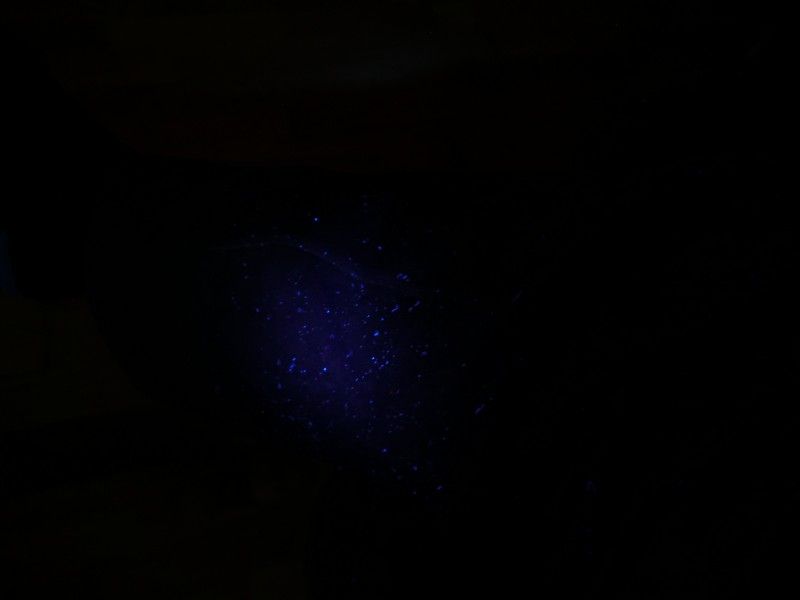 The paper money test is a good test, here you can see both the output (i.e. lumen) and the wavelenght differces: the U1 has its peak at 365 nm, while many other cheap lights have their peack "around 395 nm". If you try with paper money, you will see many details, that are invisibile to cheap lights, no metter how close the light is to the paper.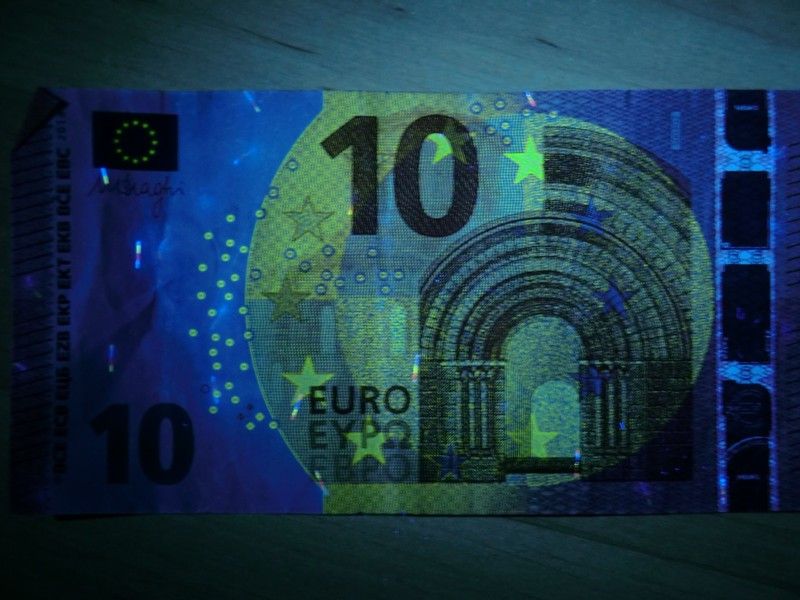 I couldn't make a runtime test because the luxmeters usually works in the Visible wavelenght, and this light has about none in this spectra. Given the small current required (0,7A) and the great capacity of the 18650s, I'd say that the runtime isn't a problem.
I like this light a lot. It is nice looking and well built, works with 18650, and has a great UV performance.

Thanks for reading.